Watch Nike SB's Recap of This Year's Copenhagen Open
You've already seen at least two recaps of this year's Copenhagen Open. Now watch a third via Nike SB that features some behind-the-scenes footage of what the team got into during the week-long festivities. It includes some alternate angles, and clips of street sessions that didn't make the prior coverage. Check out SB's highlight reel above.
Who Made it to the BATB 12 Final 4?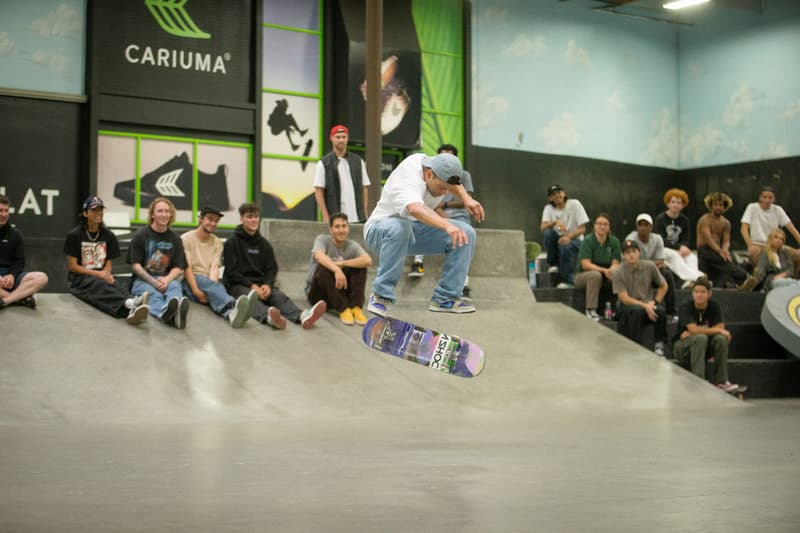 Out of 64 original participants, we're now down to the final four for the championship round of the Battle of the Berrics 12. Former BATB Champions Sewa Kroetkov and Paul Rodriguez made it to the finals along with Jamie Griffin and Tyler Peterson.
Kroetkov defeated fellow former BATB champion, Luan Oliveira, in round 4 of the pros segment this week. Rodriguez bested BATB 2 champion Chris Cole in the icons bracket. The two faced off in the finals of BATB 2 in 2009.
Griffin defeated Lil Dre in the influencer bracket while Peterson beat Nick Holt in the joes bracket.
The BATB Championship will be held on June 21st, on Go Skateboarding Day. You can catch it live via the Caffeine App at 7 pm PST.
Watch the round 4 battle between Luan Oliveira and Sewa Kroetkov below.
Damn Am LA Results are In
Here is the list of the top 12 skaters of the Damn Am Los Angeles. They automatically qualify for the Tampa Am Saturday Qualifiers on November 12.
Daiki Ikeda
Ginwoo Onodera
Lazer Crawford
Kento Urano
Raimu Sasaki
Sena Watanabe
Lucas Alves
Roman Hager
Joetaro Saito
Jonas Carlsson
Greg Rodriguez
Jake Yanko
The Damn Am is a global amateur skateboarding contest series. Over 10,000 skaters, some of them now top pros, have participated in the event since its inception in 2001.
The next three stops after Los Angeles will be in Barcelona (TBD), Japan (TBD), and New York City (September 9-10).
Watch Round 3 of the BATB 12
Who will advance to the Finals Night of the Battle of the Berrics 12? Tune it to the Berrics to watch the third-round for pro and influencers quadrant of BATB tomorrow.
It's Luan Oliveira vs. Dashawn Jordan for the BATB Pro quadrant while Vinnie Banh will battle it out with Jamie Griffin for the influencers quadrant.
You can catch The Finals Night live on the Berrics channel at the Caffeine App on June 21st.