Here's a Reminder of How Good Paul Rodriguez Was Skating Pre-Injury
Paul Rodriguez was sidelined with a serious knee injury at the start of July. He suffered a torn ACL, MCL, and meniscus from a fumbled halfcab flip down a set of stairs, and will likely be out of commission for an entire year. Before his mishap, Paul was skating better than ever. He had the curtains part in Primitive's Never video that released a month before he was taken out. And he had been lighting up the Gram all year. P-Rod just dropped another edit of his Instagram clips filmed in 2018 by Spanish Mike. Click play above for a reminder of how on top of his game Paul was before the accident.
Davonte Jolly's Ep. 2 of Necessary Evil Now Playing
Watch Ishod Wair, Tyshawn Jones, Na-Kel Smith, and more of your favorite skaters in this new episode of "Necessary Evil".
Created by Davonte Jolly, "Necessary Evil" is live on Thrasher Magazine channels.
YouTube Creator and skate videographer Jolly are also known for his "A Day with the Homies".
You can watch his other videos on his YouTube Channel.
Voting Open for the Red Bull Terminal Takeover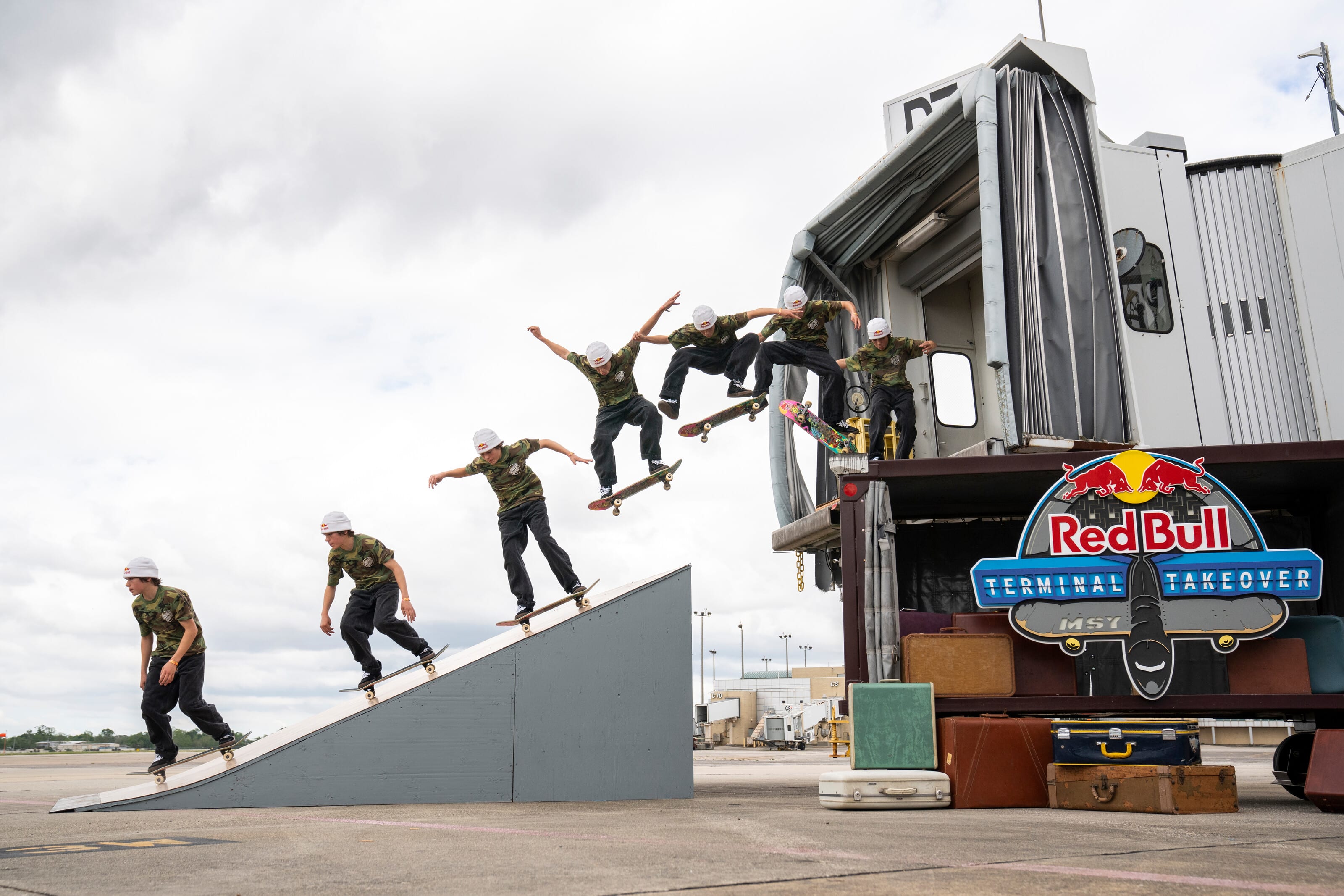 Last April 15-16, eight crews from seven states took over the old MSY Terminal for the ultimate skate jam and created video edits of their sessions.
Now you have the power to vote for the best edit for this year's Red Bull Terminal Takeover.
The winning crew will receive prize money for an organization of their choice.
Visit Red-Bull-Terminal-Takeover (redbull.com) to meet the teams, watch the videos, and vote for your favorite entry.
Thunder Trucks Welcomes Hermann Stene in their New Part
Watch Hermann Stene's insane tricks in this Thunder Trucks' welcome video now playing at the Thrasher Magazine Channels.
This Norwegian skater started skating at the age of eight and became a part of the Norwegian National Skateboarding Team in 2018.
Stene, now almost 30, has been showing his skills for close to 15 years now, and there is no better way to show off his skills with this beautifully filmed video.
Amazingly, Stene has never gone pro, whether that is bad luck or age bias, there is no denying the talent.
Oh and watch out at 1:33 for one of the sweetest frontside kickflips you'll see this year.