UPDATE: Nike SB Releases All-Female Skate Video Starring Elissa Steamer
With female skateboarding currently at an all-time high, it's great to see Elissa Steamer getting her due. She paved the way for this current renaissance through holding her own alongside the guys back in the '90s, and is now considered the godmother of women's street skating. GIZMO is a new film from Nike SB that is dedicated to Steamer, and features Lacey Baker, Leticia Bufoni, Hayley Wilson, Sarah Meurle, Josie Millard, Nicole Hause, Aori Nishimura, and Rayssa Leal. It will be premiering tonight in London and at select locations around the world. The video will be online on Tuesday.
UPDATE 05.28.19: GIZMO just went live on Nike SB's YouTube Channel. Check it out above.
Voting Open for the Red Bull Terminal Takeover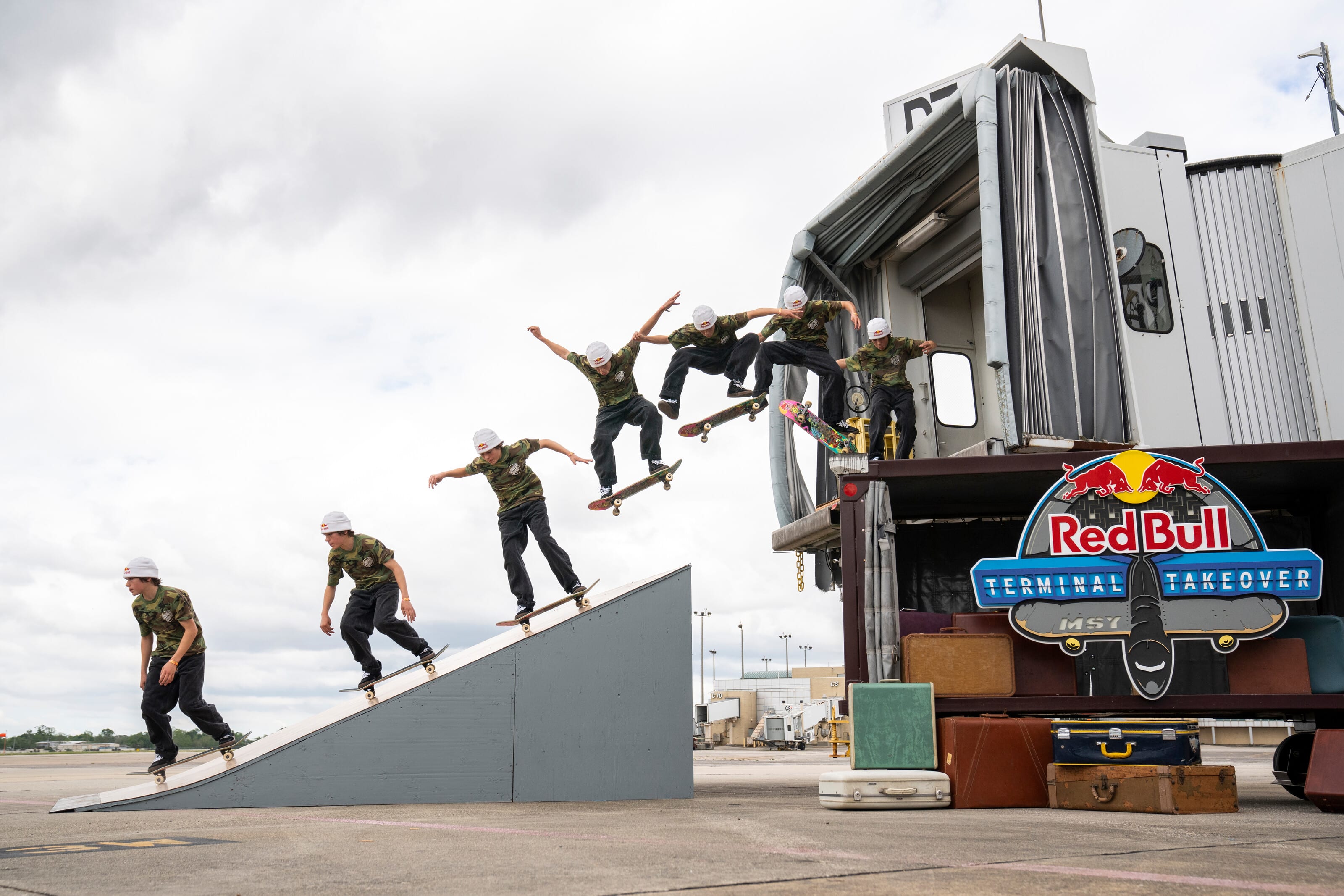 Last April 15-16, eight crews from seven states took over the old MSY Terminal for the ultimate skate jam and created video edits of their sessions.
Now you have the power to vote for the best edit for this year's Red Bull Terminal Takeover.
The winning crew will receive prize money for an organization of their choice.
Visit Red-Bull-Terminal-Takeover (redbull.com) to meet the teams, watch the videos, and vote for your favorite entry.
Thunder Trucks Welcomes Hermann Stene in their New Part
Watch Hermann Stene's insane tricks in this Thunder Trucks' welcome video now playing at the Thrasher Magazine Channels.
This Norwegian skater started skating at the age of eight and became a part of the Norwegian National Skateboarding Team in 2018.
Stene, now almost 30, has been showing his skills for close to 15 years now, and there is no better way to show off his skills with this beautifully filmed video.
Amazingly, Stene has never gone pro, whether that is bad luck or age bias, there is no denying the talent.
Oh and watch out at 1:33 for one of the sweetest frontside kickflips you'll see this year.
Globe Skateboarding Drops 'Various Places'
Watch Austyn Gillette, Sammy Montano, and Aaron Kim shred the prime skate spots of New York, Ohio, and Vigo, Spain in the latest Globe Skateboarding video.
With some moves from places like New York, Ohio, and even hitting the beaches of Vigo in Spain (jealous much?!), you'll want to be grabbing your board immediately.
"Various Places" is a 16 mm film by Joe G. and Matt Payne and is available now on their YouTube channel as well as embedded above.