Nyjah Huston Wins Real Street With N.B.D. at Clipper
If you've been following this year's single-trick version of Real Street, then you already know that Nyjah shut down Clipper with a heavy N.B.D. Yesterday, X Games announced that Jah's cab back noseblunt took home the Gold, which was expected as nothing else really compares. Check the backstory on how it went down above.
The Next Damn Am Stop is in the Netherlands
The second Damn Am for this year will be held in Pier 15, Breda, the Netherlands on July 13-15. Registration is now open.
Damn Am is a global amateur skateboarding contest series established by Skatepark of Tampa in 2001. The series serves as the pathway to Tampa Am.
The top 12 skaters will automatically qualify for the Tampa Am Saturday qualifier. The winner will have a straight shot to the Tampa Am semi-finals and receive €1000.
Liam Pace Wins Simple Session 22
Liam Pace took home the skateboarding gold in the recently concluded Simple Session held in Tallinn, Estonia. This is Pace's second gold since winning in 2019.
Joining him on the podium were Hampus Winberg of Sweden and Toa Sasaki of Japan for 2nd and 3rd place respectively. Steven Pineiro of Puerto Rico won the best trick award.
Simple Session is one of the longest-running sports action events featuring skateboarding and BMX. It started out as a small-town competition in 2000 and has grown into a worldwide event.
Watch the full coverage of the skate finals below.
Who Made it to the BATB 12 Final 4?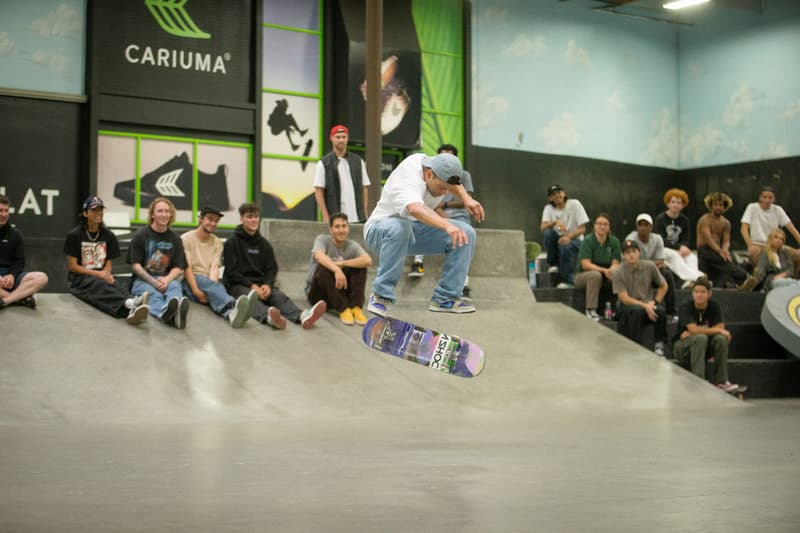 Out of 64 original participants, we're now down to the final four for the championship round of the Battle of the Berrics 12. Former BATB Champions Sewa Kroetkov and Paul Rodriguez made it to the finals along with Jamie Griffin and Tyler Peterson.
Kroetkov defeated fellow former BATB champion, Luan Oliveira, in round 4 of the pros segment this week. Rodriguez bested BATB 2 champion Chris Cole in the icons bracket. The two faced off in the finals of BATB 2 in 2009.
Griffin defeated Lil Dre in the influencer bracket while Peterson beat Nick Holt in the joes bracket.
The BATB Championship will be held on June 21st, on Go Skateboarding Day. You can catch it live via the Caffeine App at 7 pm PST.
Watch the round 4 battle between Luan Oliveira and Sewa Kroetkov below.