Skateboarder Honored In Wake of Kenosha Shooting
News broke yesterday evening that one of the two people fatally shot on Tuesday night at the Kenosha, Wisconsin protest over the shooting of Jacob Blake by police was skateboarder, Anthony Huber. Huber is being celebrated as a hero for trying to disarm the shooter before being murdered at age 26.
The gunman has been identified as 17-year-old Kyle Rittenhouse of Antioch, Illinois. According to these Twitter videos, he was in Kenosha to "protect property" while armed with an automatic assault rifle. Rittenhouse has been arrested, and charged with first-degree intentional homicide.
Huber is survived by his girlfriend, Hannah Gittings, and two-year-old stepdaughter.
The girlfriend of Anthony Huber, one of two men killed in Kenosha, spoke briefly to protesters late Wednesday near the spot where he died the night before.
"He was one of the most amazing people … " Hannah Gittings said. "He had so much love in his heart for this city … he took down an armed gunman with nothing but his f——— skateboard, and he took that f——— bullet," she said before breaking down in tears.
A GoFundMe has been set up for Huber's girlfriend if you'd like to get involved.
Image Via Anadolu Agency
Davonte Jolly's Ep. 2 of Necessary Evil Now Playing
Watch Ishod Wair, Tyshawn Jones, Na-Kel Smith, and more of your favorite skaters in this new episode of "Necessary Evil".
Created by Davonte Jolly, "Necessary Evil" is live on Thrasher Magazine channels.
YouTube Creator and skate videographer Jolly are also known for his "A Day with the Homies".
You can watch his other videos on his YouTube Channel.
Voting Open for the Red Bull Terminal Takeover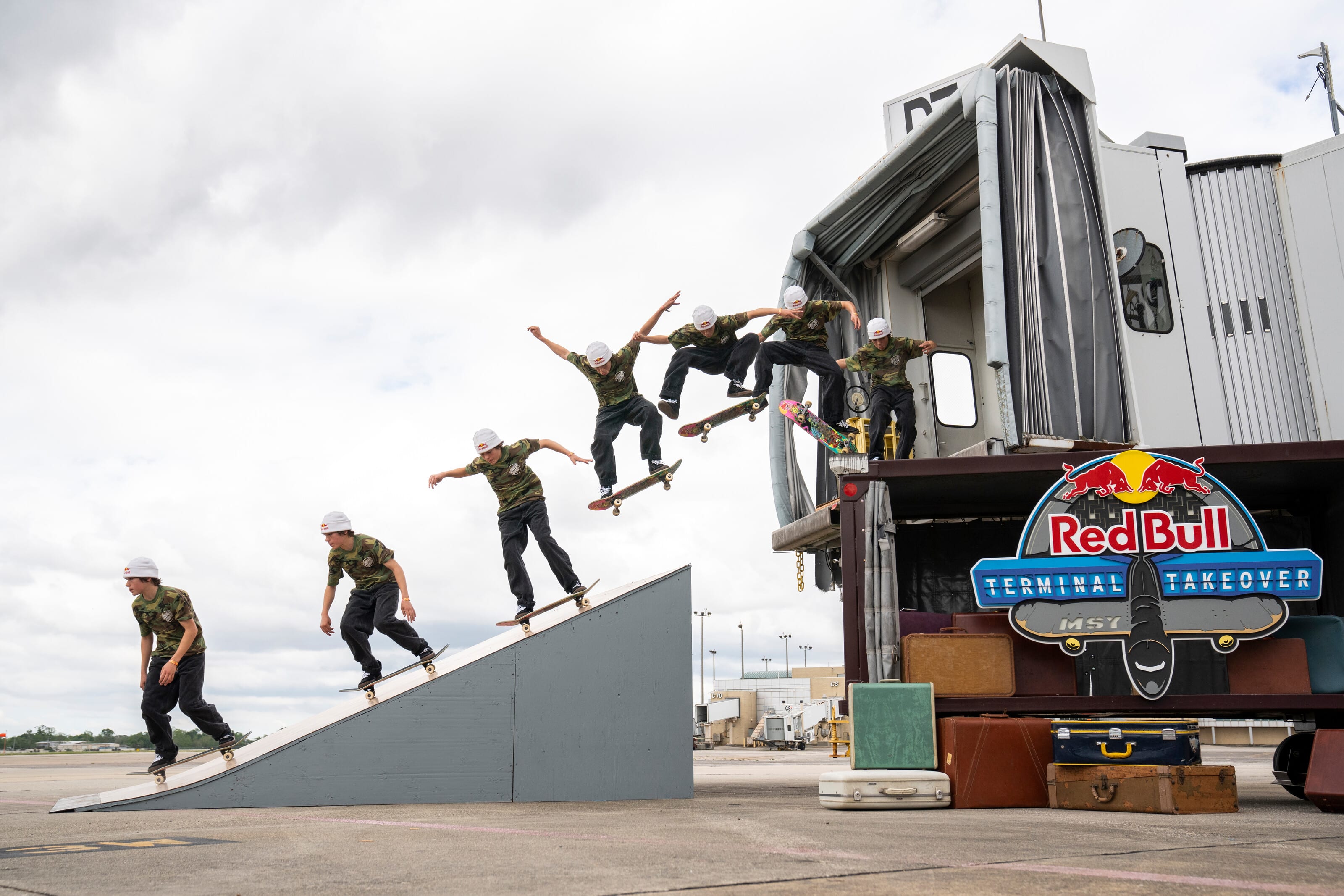 Last April 15-16, eight crews from seven states took over the old MSY Terminal for the ultimate skate jam and created video edits of their sessions.
Now you have the power to vote for the best edit for this year's Red Bull Terminal Takeover.
The winning crew will receive prize money for an organization of their choice.
Visit Red-Bull-Terminal-Takeover (redbull.com) to meet the teams, watch the videos, and vote for your favorite entry.
Thunder Trucks Welcomes Hermann Stene in their New Part
Watch Hermann Stene's insane tricks in this Thunder Trucks' welcome video now playing at the Thrasher Magazine Channels.
This Norwegian skater started skating at the age of eight and became a part of the Norwegian National Skateboarding Team in 2018.
Stene, now almost 30, has been showing his skills for close to 15 years now, and there is no better way to show off his skills with this beautifully filmed video.
Amazingly, Stene has never gone pro, whether that is bad luck or age bias, there is no denying the talent.
Oh and watch out at 1:33 for one of the sweetest frontside kickflips you'll see this year.