Dan Mancina's 'Keep Rolling' Part Now Up in Thrasher Magazine
Dan Mancina once again amazes us with his skills in his new video entitled "Keep Rolling".
Dan relearned how to skate after going blind.
He got diagnosed as a teen with retinitis pigmentosa which eventually caused him to be blind in his 20s.
Now, he is busy with his nonprofit Keep Pushing Inc. which aims to build an accessible skatepark in Michigan, equipped with adapted terrain for blind and low vision skateboarders.
Visit Keep Pushing Inc to Learn more about Dan and his cause.
'The Sour Solution III' Now Playing
After the successful premieres in various cities worldwide, "The Sour Solution III" is now live on the Internet.
Watch Vincent Huhta Martin Sandberg Oscar Candon, and the rest of the crew as they shred Europe's best spots in this latest installment of "The Sour Solution".
The video was filmed and edited by Gustav Tønnesen.
Davonte Jolly's Ep. 2 of Necessary Evil Now Playing
Watch Ishod Wair, Tyshawn Jones, Na-Kel Smith, and more of your favorite skaters in this new episode of "Necessary Evil".
Created by Davonte Jolly, "Necessary Evil" is live on Thrasher Magazine channels.
YouTube Creator and skate videographer Jolly are also known for his "A Day with the Homies".
You can watch his other videos on his YouTube Channel.
Voting Open for the Red Bull Terminal Takeover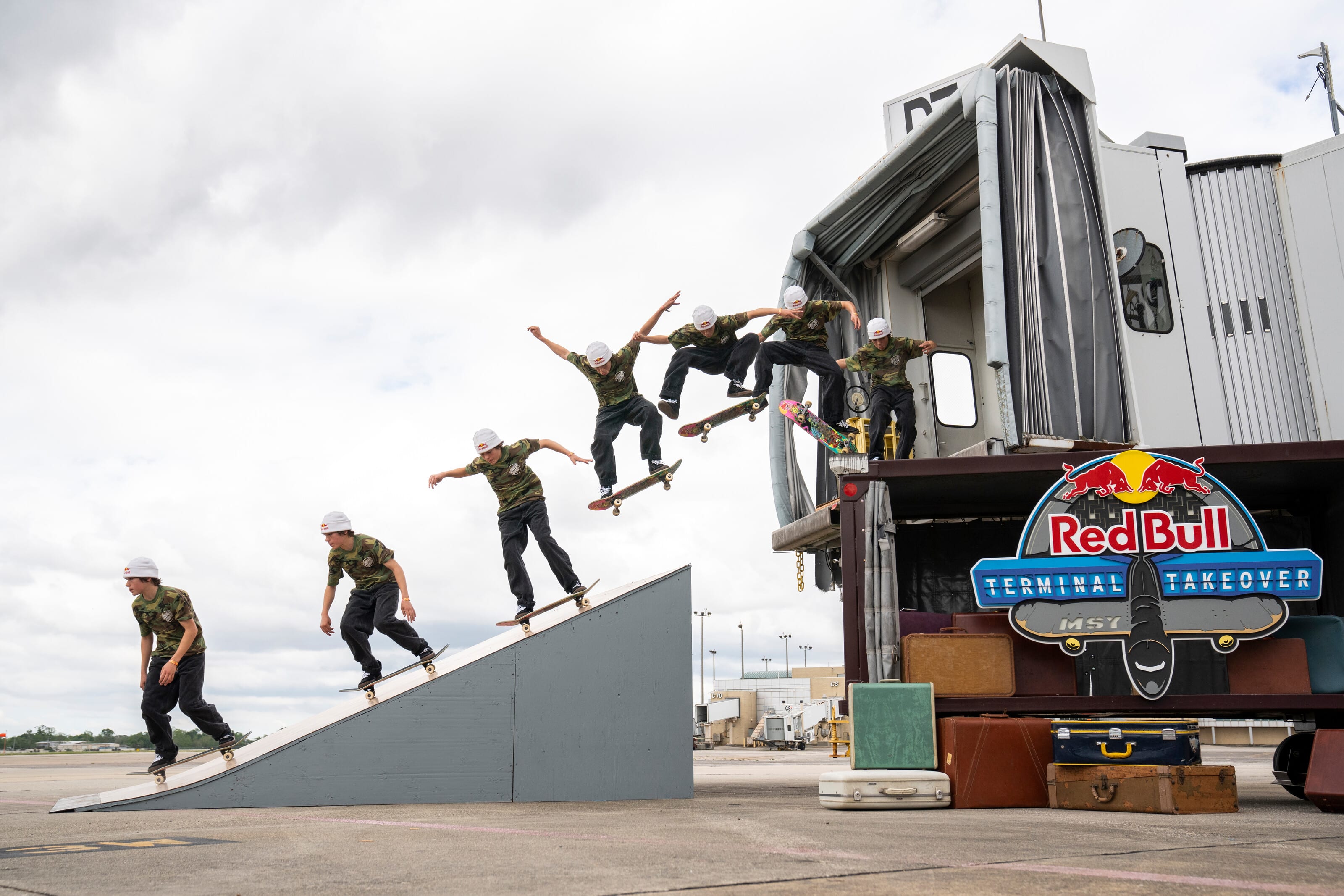 Last April 15-16, eight crews from seven states took over the old MSY Terminal for the ultimate skate jam and created video edits of their sessions.
Now you have the power to vote for the best edit for this year's Red Bull Terminal Takeover.
The winning crew will receive prize money for an organization of their choice.
Visit Red-Bull-Terminal-Takeover (redbull.com) to meet the teams, watch the videos, and vote for your favorite entry.