Geoff Rowley to Release 20th Anniversary Vans Part Later This Year
Vans announced today that we'll be seeing a new part from Geoff Rowley sometime before the year is over. This will be the first full section that we've seen from the Liverpool native since Vans' Propeller [2015]. His latest effort will mark Rowley's 20th anniversary with Vans. So it's safe to assume that he's planning on delivering something special. No word on a release date as of yet. But you can view the announcement below.
https://www.instagram.com/p/Bsoskwnljjo/
Image Via Chris Johnson
Davonte Jolly's Ep. 2 of Necessary Evil Now Playing
Watch Ishod Wair, Tyshawn Jones, Na-Kel Smith, and more of your favorite skaters in this new episode of "Necessary Evil".
Created by Davonte Jolly, "Necessary Evil" is live on Thrasher Magazine channels.
YouTube Creator and skate videographer Jolly are also known for his "A Day with the Homies".
You can watch his other videos on his YouTube Channel.
Voting Open for the Red Bull Terminal Takeover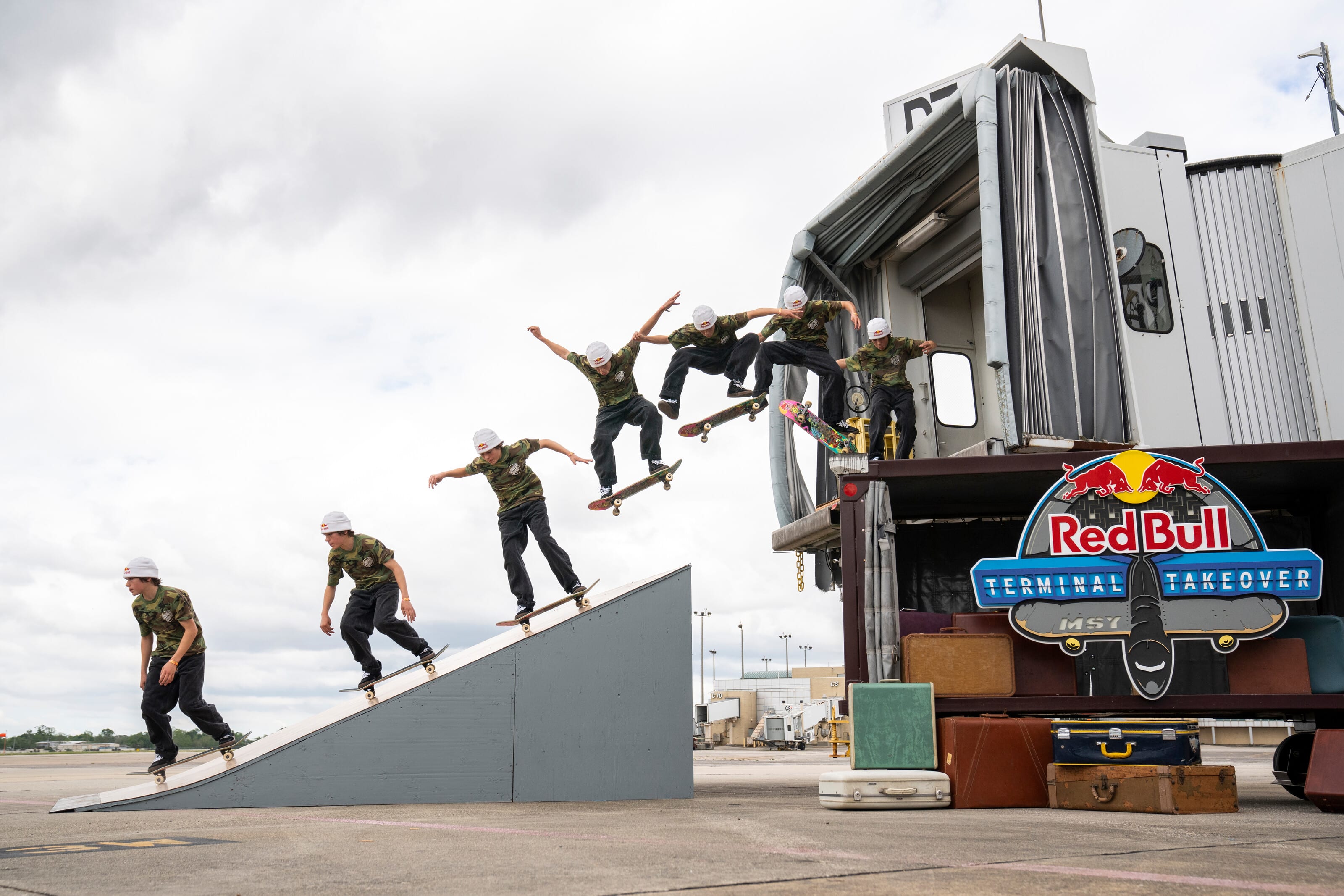 Last April 15-16, eight crews from seven states took over the old MSY Terminal for the ultimate skate jam and created video edits of their sessions.
Now you have the power to vote for the best edit for this year's Red Bull Terminal Takeover.
The winning crew will receive prize money for an organization of their choice.
Visit Red-Bull-Terminal-Takeover (redbull.com) to meet the teams, watch the videos, and vote for your favorite entry.
Thunder Trucks Welcomes Hermann Stene in their New Part
Watch Hermann Stene's insane tricks in this Thunder Trucks' welcome video now playing at the Thrasher Magazine Channels.
This Norwegian skater started skating at the age of eight and became a part of the Norwegian National Skateboarding Team in 2018.
Stene, now almost 30, has been showing his skills for close to 15 years now, and there is no better way to show off his skills with this beautifully filmed video.
Amazingly, Stene has never gone pro, whether that is bad luck or age bias, there is no denying the talent.
Oh and watch out at 1:33 for one of the sweetest frontside kickflips you'll see this year.