UPDATE: Nas Is Set to Release 'The Lost Tapes 2' Later This Month
While we still think that Jim Jones dropped the album of the summer; we're definitely anticipating Nas's upcoming release. The Lost Tapes 2 will be dropping on July 19, and features Queens' most legendary MC spitting over tracks produced by RZA, Pharrell, Swizz Beatz, No I.D., The Alchemist, Kanye West, Pete Rock, Statik Selektah, Hit-Boy, and more. Preview a snippet above. This should definitely set the mid summer rooftop season off nicely.
UPDATE 07.13.19: Mass Appeal Records unveiled the first single from The Lost Tapes 2 yesterday. "Jarreau of Rap" features Al Jarreau and Keyon Harrold accompanying Nas on a genre-bending track that fuses hip hop and jazz. Check it out below.
Making Skate Noise: Miami
Discover the vibrant skate culture in Miami, including the influential history and the impressive skateboarders driving the scene, and discover why Florida produces some of the gnarliest skaters in the world in @Spotify's "Making Skate Noise: Miami" for #SkateNoise.
The video features Danny Fuenzalida, Jace Detomasso, and Zion Effs.
Also, check out the Skate Noise Playlist at Spotify.
SkateGoat's Venice to Miami Journey
Leandre "Skategoat" Sanders traveled from California to Florida to experience the sights, sounds, and skating of @Spotify's #SkateNoise event in Miami.
Based around a Spotify playlist curated for skateboarding that represents the sounds of skating in Miami, the event drew a crowd of locals, Pros, and music fans under the bridge at Lot 11 for free food, skating with pros, and live musical performances by the Jacuzzi Boys.
Tony Hawk's Weekend Jam Canceled!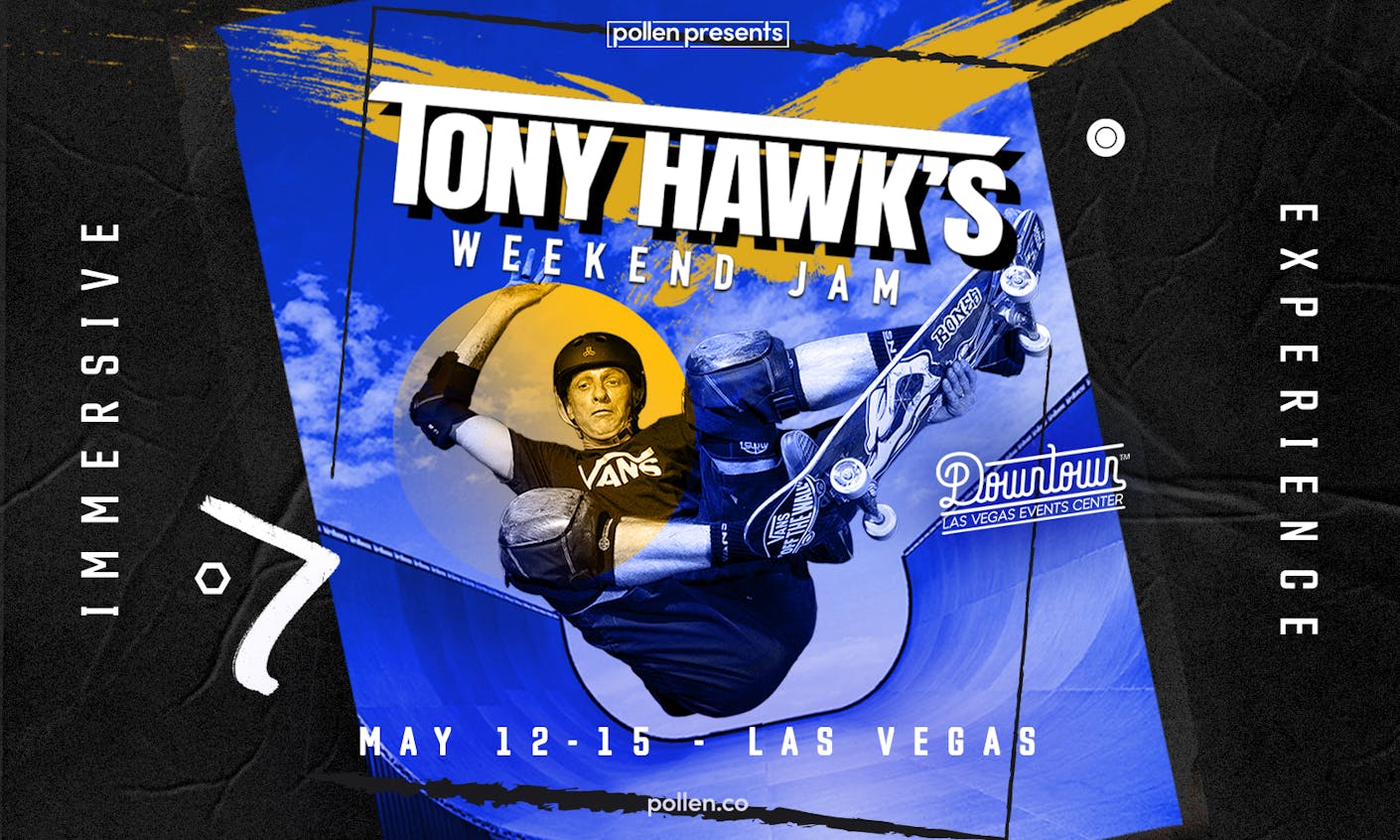 Tony Hawk just announced via Twitter and Instagram that the Weekend Jam in Vegas planned for May 12-14 is canceled.
The Birdman did not give a specific reason for the cancellation and just mentioned "unforeseen circumstances."
He extended his apologies to all those who planned the event and said that tickets will be refunded.
The Weekend Jam was supposed to be a skate, gaming, and music festival featuring skate competitions, a Vert Alert exhibition, and performances from bands that defined skate culture.