UPDATE: Josh Stewart Is Releasing His 'Static IV' Raw Tapes
After slowly but surely releasing various parts from Static IV online over the past five years, Josh Stewart is giving his magnum opus the raw tapes treatment. The first installment focuses on Manhattan, and features: Brendan Carroll, Joel Meinholz, Jahmal Williams, Mark Wetzel, Quim Cardona, Billy Rohan, Kevin Tierney, Aaron Herrington, Dustin Eggeling, and Steve Brandi. Check it out above. We'll update this post as future episodes are released.
UPDATE 06.11.20: It's been a few weeks; but Episode 5 dropped today. It features Jahmal Williams, Billy Rohan, Mark Wetzel, Brian Delatore, Joel Meinholz, Daniel (Snowy) Kinloch, Kevin Tierney, Steve Brandi, and some special unseen footage of our guy German Nieves. Check it above.
UPDATE 05.16.20: Episode 4 features Quim Cardona, German Nieves, Jahmal Williams, Pat Stiener, Steve Brandi, Brendan Carroll, Kevin Tierney, Mark Wetzel, Lem Go, Brian Clarke and Chad Muska. Dig in above.
UPDATE 05.09.20: Episode 3 went live this morning. It features Aaron Herrington, Brian Delatore, Ben Gore, Steve Brandi, Kevin Tierney, Rich Adler, Jahmal Williams, and more. Check it out above.
UPDATE 05.01.20: Static IV & V premiered exactly 6 years ago today. Celebrate by watching the second installment of Josh Stewart's Raw Tapes above.
Davonte Jolly's Ep. 2 of Necessary Evil Now Playing
Watch Ishod Wair, Tyshawn Jones, Na-Kel Smith, and more of your favorite skaters in this new episode of "Necessary Evil".
Created by Davonte Jolly, "Necessary Evil" is live on Thrasher Magazine channels.
YouTube Creator and skate videographer Jolly are also known for his "A Day with the Homies".
You can watch his other videos on his YouTube Channel.
Voting Open for the Red Bull Terminal Takeover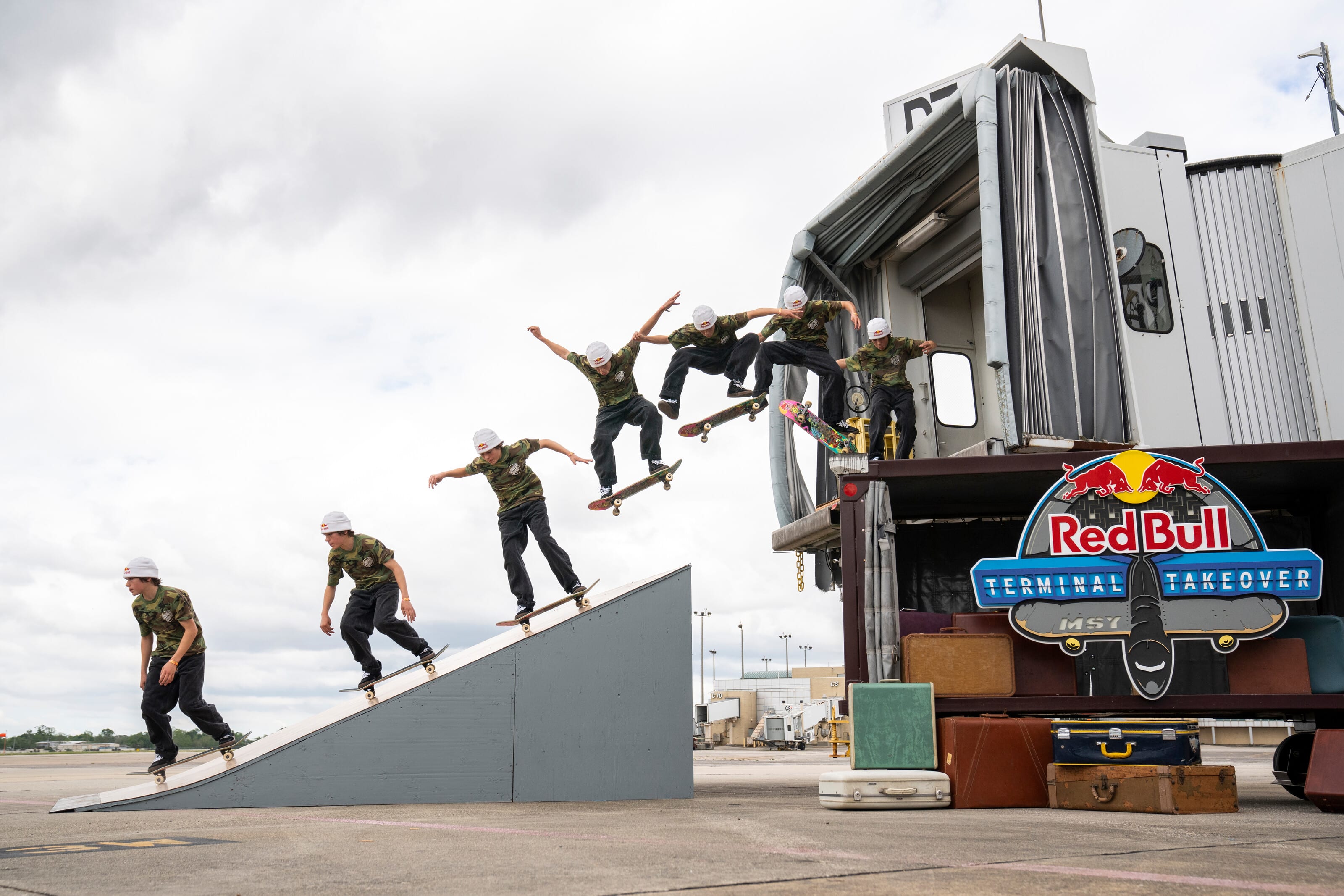 Last April 15-16, eight crews from seven states took over the old MSY Terminal for the ultimate skate jam and created video edits of their sessions.
Now you have the power to vote for the best edit for this year's Red Bull Terminal Takeover.
The winning crew will receive prize money for an organization of their choice.
Visit Red-Bull-Terminal-Takeover (redbull.com) to meet the teams, watch the videos, and vote for your favorite entry.
Thunder Trucks Welcomes Hermann Stene in their New Part
Watch Hermann Stene's insane tricks in this Thunder Trucks' welcome video now playing at the Thrasher Magazine Channels.
This Norwegian skater started skating at the age of eight and became a part of the Norwegian National Skateboarding Team in 2018.
Stene, now almost 30, has been showing his skills for close to 15 years now, and there is no better way to show off his skills with this beautifully filmed video.
Amazingly, Stene has never gone pro, whether that is bad luck or age bias, there is no denying the talent.
Oh and watch out at 1:33 for one of the sweetest frontside kickflips you'll see this year.