Voting Open for the Red Bull Terminal Takeover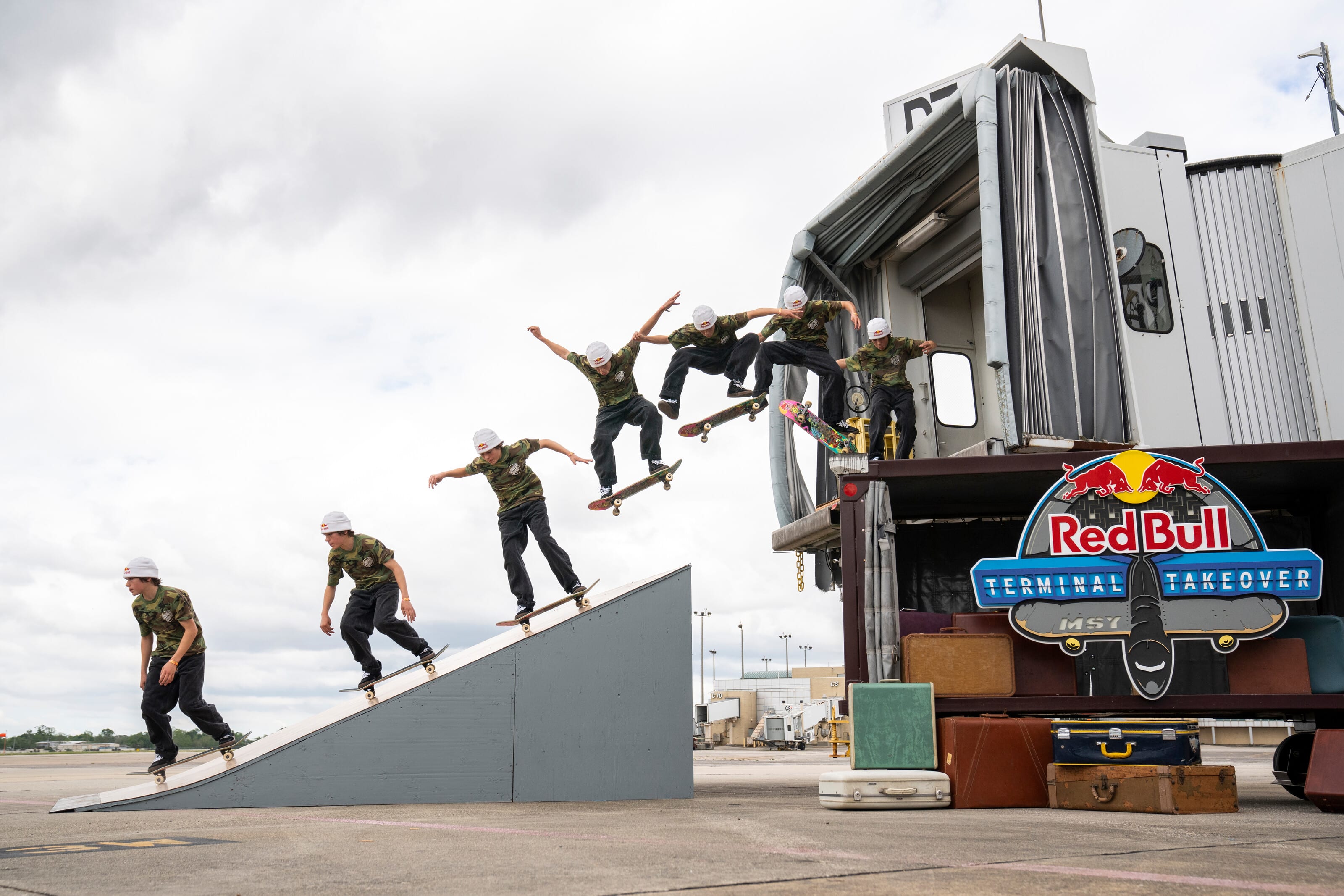 Last April 15-16, eight crews from seven states took over the old MSY Terminal for the ultimate skate jam and created video edits of their sessions.
Now you have the power to vote for the best edit for this year's Red Bull Terminal Takeover.
The winning crew will receive prize money for an organization of their choice.
Visit Red-Bull-Terminal-Takeover (redbull.com) to meet the teams, watch the videos, and vote for your favorite entry.
Watch the Highlights of Far'n High 2023
The SPoT crew returned to Far'n High and brought a media crew along for the ride. Here's what they captured in their trip leading to Far'n High 2023 Finals in Paris.
Maurio McCoy, Ivan Monteiro, and Remco Erkeland took the podium in this year's event.
The 2023 Far'n High was in partnership with Skatepark of Tampa. The highest placing am at the contest will get a straight shot to the 2023 Tampa Am Semi-Finals, which will be held in October.
Elliot Sloan Wins X Games Chiba 2023 Vert Best Trick
Elliot Sloan claimed victory in the recently held X Games Chiba 2023 Vert Best Trick competition.
During the 20-minute controlled jam session, Sloan made multiple attempts without success. He seemed already resigned to losing, but everyone was given another run after the 20-minute mark.
He finally came through on his last try with his fast-spinning Cab heelflip Indy 720. The trick brought the house down and earned him the gold medal. Sloan now has a total of 16 X Games medals!
Tony Hawk's X Games comeback is another highlight of the event. The legendary Birdman put down technical tricks, including Madonna switch crooked grind and Half Cab body varial to backside blunt.
Meanwhile, Moto Shibata successfully landed his kickflip McTwist early in the competition and earned him a silver medal.
The youngest participant, Gui Khury, executed a nollie indie 900 in his second attempt earning him a bronze medal.
Edouard Damestoy and Clay Kreiner also successfully landed a trick during the jam.
Skateboard Vert
Edouard Damestoy landed first place in Men's Skateboard Vert with a score of 90. Tom Schaar and Jimmy Wilkins joined him at the podium for second and third place, respectively.
Watch how the X Games Chiba 2023 Skateboard Best Trick went down in the video below.
Rayssa Leal Gets her Second X Games Gold
Brazilian teen skateboarder Rayssa Leal grabbed her second X Games gold in last Friday's X Games Chiba Women's Street competition.
Leal skillfully executed stylish moves while conquering the most challenging obstacle on the course, a 14-step handrail in her first run.
Momiji Nishiya and Rizu Akama joined her at the podium for second and third place, respectively.
Leal is also the 2022 SLS Super Crown champion and is gunning to defend her title this year. She just won the first 2023 SLS stop in Chicago two weeks ago.
Watch the full coverage of the competition below.