Wu-Tang Clan to Play Coney Island Show on June 16
Wu-Tang Clan is setting off summer in New York properly by adding a Coney Island show to its 36 Chambers 25th Anniversary Tour. It's going down at the Ford Amphitheater on June 16. Tickets officially go on sale on Friday March 22; but you can make an artist presale purchase on March 20. The password is "36CHAMBERS." These are likely to go quickly; so don't sleep if you're going to be in the New York area in June.
Image Via Brooklyn Vegan
Tony Hawk's Weekend Jam Canceled!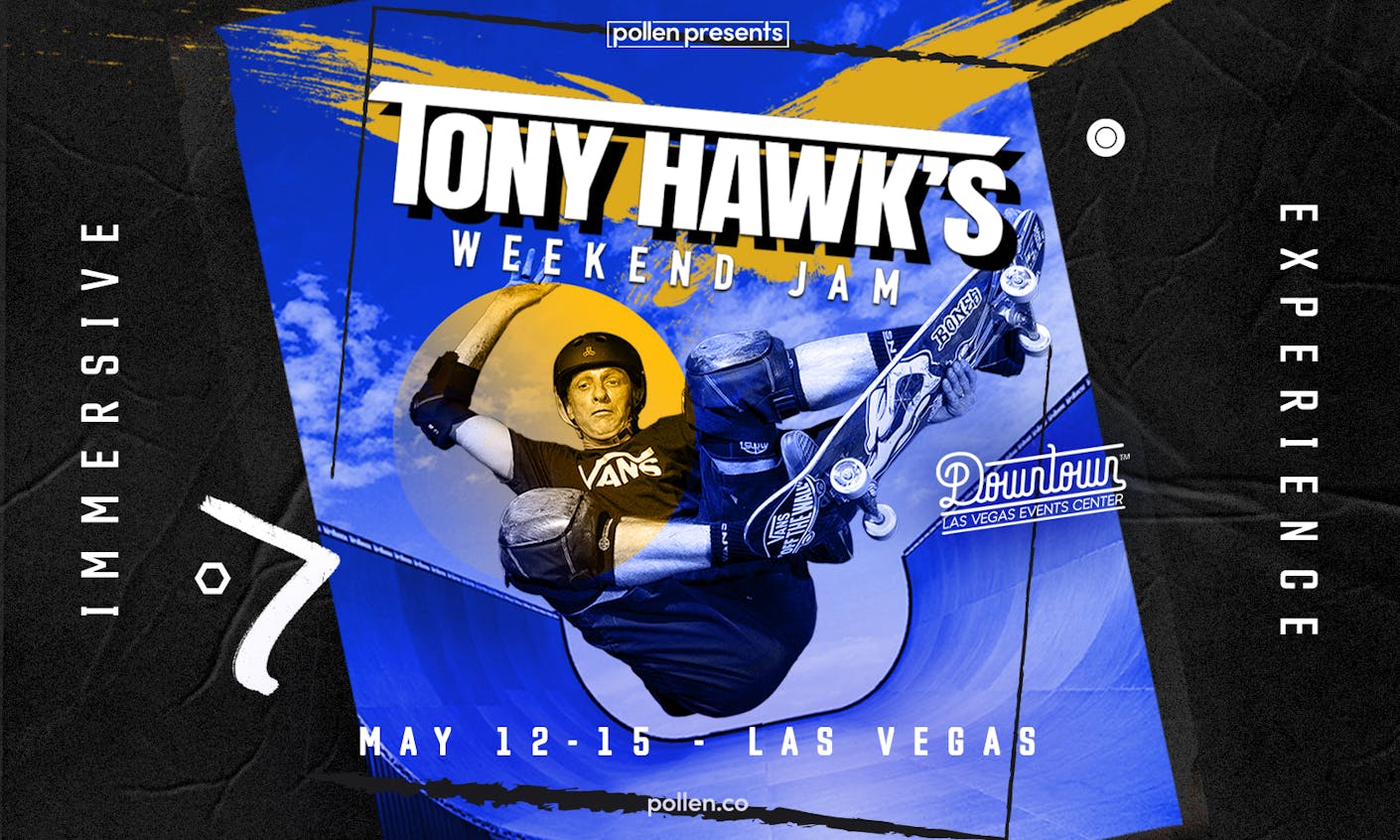 Tony Hawk just announced via Twitter and Instagram that the Weekend Jam in Vegas planned for May 12-14 is canceled.
The Birdman did not give a specific reason for the cancellation and just mentioned "unforeseen circumstances."
He extended his apologies to all those who planned the event and said that tickets will be refunded.
The Weekend Jam was supposed to be a skate, gaming, and music festival featuring skate competitions, a Vert Alert exhibition, and performances from bands that defined skate culture.
Riley Hawk's 'Nepotism' Video Now Playing on Thrasher Magazine's Channel
Watch Riley Hawk grind in the "Nepotism" video which is now playing on Thrasher Magazine's YouTube channel.
The son of the legendary Tony Hawk, Riley is more of a street skater while his father is known for his vert style. This goofy-footed pro skater doubles as the frontman of Warish, a horror punk band.
Talk about taking versatility to a new level.
"I taught him none of these tricks for the record", says his father, Tony Hawk on his Instagram post.
Music + Skate x 3 Days = Tony Hawk's Weekend Jam 2022
The Tony Hawk Weekend Jam 2022 – which will be held May 12-15 in Las Vegas – is set to be an epic experience. Headliners include Modest Mouse, Devo, Descendants, and of course the Birdman himself, plus plenty of events to watch and participate in. But that's not the half of it.
This event is described as "a three-day Las Vegas takeover, curated by Tony Hawk himself. Featuring skate competitions, the bands that defined skate culture, and the video games that made it all mainstream."
There's that, plus a Vert Alert exhibition, contests, shopping, food, a gaming lounge, movies, a street park setup, and a whole lot more at the Downtown Las Vegas Events Center. The package includes all that plus accommodation for the weekend and you can snag your tix right here.
No idea how the GOAT found time in his schedule to host a festival, do a documentary, run a charity, make NFTs, sell merch, appear in a music video, mangle his hands in an empty pool, and get continually confused for a celebrity lookalike while going about his daily business. It's a lot.
The skater lineup so far is as follows:
As for music, you can expect live performances from the following:
Modest Mouse
Descendents
DEVO
X
Cold Cave
The Vandals
Warish (fronted by Riley Hawk)
Rough Francis
The Downhill Jam