UPDATE: Gang Starr Announces 'One Of The Best Yet' Dropping November 1
In the most exciting news that we've heard all week, DJ Premier took to Instagram last night to reveal that the new Gang Starr project is dropping on November 1. This may dethrone Jim Jones's El Capo as album of the year. It will certainly be the soundtrack to the remainder of fall, and start of winter. The group followed up last month's release of "Family and Loyalty" by unveiling another track titled "Bad Name" to coincide with the announcement. Listen to it above, preorder One Of The Best Yet here.
UPDATE 10.30.19: The New York Times published an article yesterday that gives the full story on how the new Gang Starr project came to be, and is a must-read piece before it drops on Friday. The editorial reveals that this will be the first of two Gang Starr albums made from 30 Guru recordings recovered posthumously by Premier from DJ Solar, who had been working with rapper up until the time of his death in 2010.
Premier was convinced there were unreleased vocals in the vault. "I knew there had to be material out there that [Solar] was sitting on, I could just feel it," he said. "Guru's like Tupac. He just records and records and records. I felt like it was a rescue mission."
Premier and Solar weren't on speaking terms, and the case was wrapped up in appeal. But in 2016, Premier received word that Solar was ready to sell. "Whatever the ransom's going to be, I'll pay for it," he said he remembered thinking.
According to Premier, the parties settled on a figure in exchange for 30 unreleased recordings and made a deal. "Some of them had two verses, some of them had a verse, some of them just had a hook and then faded," Premier said. "I was like, 'Yeah, there's enough to do something.'" He took the tracks and started to rework them into the songs that appear on "One of the Best Yet."
And the album was recorded with Guru's ashes in the studio. It really doesn't get any more legendary than that.
Premier said he spent 18 months locked down at HeadQCourterz, retrofitting new production for his old partner's rhymes. When he arrived at the studio each day, he'd perform a sage-burning ritual over an urn containing some of his friend's ashes. "So many things surrounded him at the end, it was a good way to clear all the evil energy," he said.
He added that Guru's spirit guided the creative process: "I know what a Gang Starr album that's done is supposed to sound like. I know what he would like."
Read the full article here.
Making Skate Noise: Miami
Discover the vibrant skate culture in Miami, including the influential history and the impressive skateboarders driving the scene, and discover why Florida produces some of the gnarliest skaters in the world in @Spotify's "Making Skate Noise: Miami" for #SkateNoise.
The video features Danny Fuenzalida, Jace Detomasso, and Zion Effs.
Also, check out the Skate Noise Playlist at Spotify.
SkateGoat's Venice to Miami Journey
Leandre "Skategoat" Sanders traveled from California to Florida to experience the sights, sounds, and skating of @Spotify's #SkateNoise event in Miami.
Based around a Spotify playlist curated for skateboarding that represents the sounds of skating in Miami, the event drew a crowd of locals, Pros, and music fans under the bridge at Lot 11 for free food, skating with pros, and live musical performances by the Jacuzzi Boys.
Tony Hawk's Weekend Jam Canceled!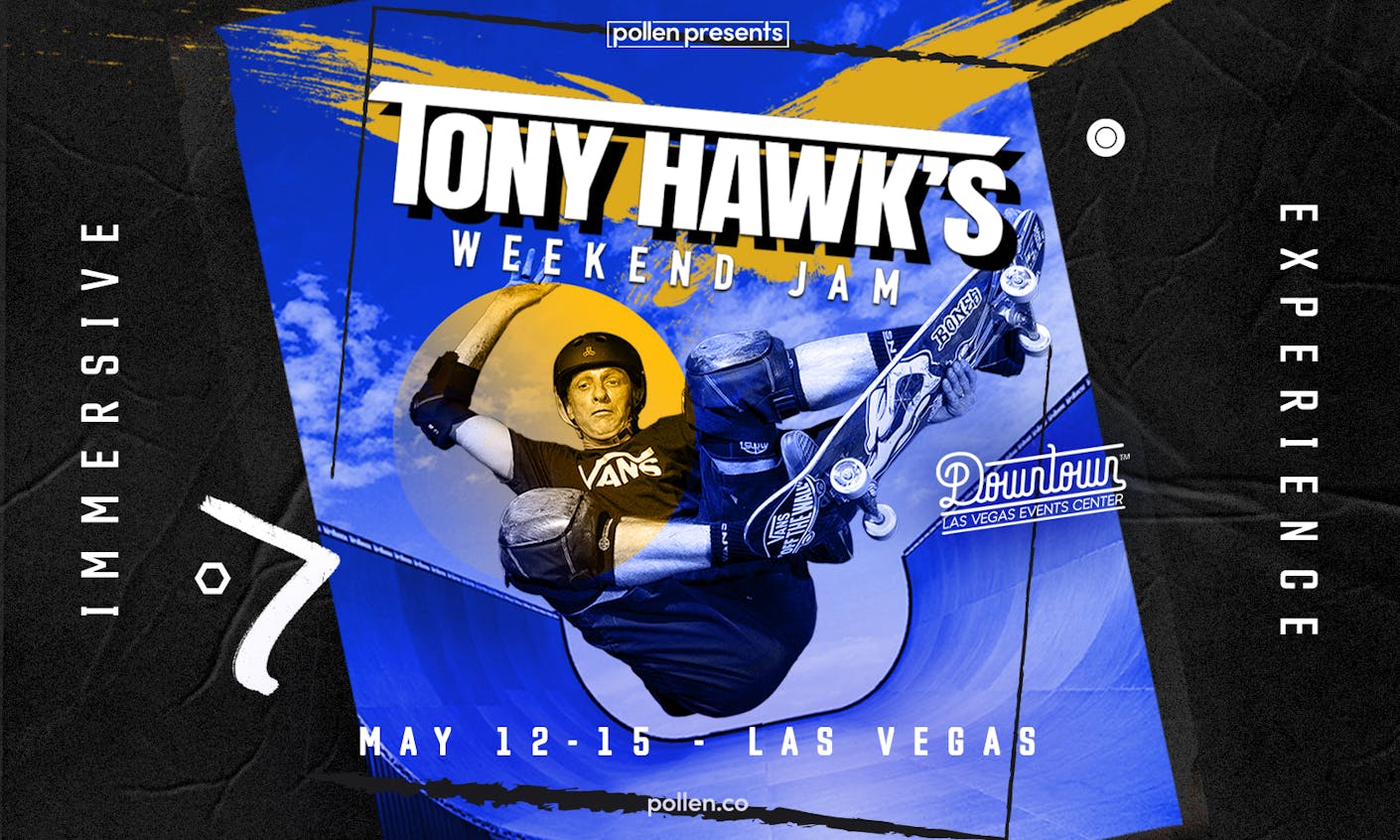 Tony Hawk just announced via Twitter and Instagram that the Weekend Jam in Vegas planned for May 12-14 is canceled.
The Birdman did not give a specific reason for the cancellation and just mentioned "unforeseen circumstances."
He extended his apologies to all those who planned the event and said that tickets will be refunded.
The Weekend Jam was supposed to be a skate, gaming, and music festival featuring skate competitions, a Vert Alert exhibition, and performances from bands that defined skate culture.