UPDATE: Gang Starr Announces 'One Of The Best Yet' Dropping November 1
In the most exciting news that we've heard all week, DJ Premier took to Instagram last night to reveal that the new Gang Starr project is dropping on November 1. This may dethrone Jim Jones's El Capo as album of the year. It will certainly be the soundtrack to the remainder of fall, and start of winter. The group followed up last month's release of "Family and Loyalty" by unveiling another track titled "Bad Name" to coincide with the announcement. Listen to it above, preorder One Of The Best Yet here.
UPDATE 10.30.19: The New York Times published an article yesterday that gives the full story on how the new Gang Starr project came to be, and is a must-read piece before it drops on Friday. The editorial reveals that this will be the first of two Gang Starr albums made from 30 Guru recordings recovered posthumously by Premier from DJ Solar, who had been working with rapper up until the time of his death in 2010.
Premier was convinced there were unreleased vocals in the vault. "I knew there had to be material out there that [Solar] was sitting on, I could just feel it," he said. "Guru's like Tupac. He just records and records and records. I felt like it was a rescue mission."
Premier and Solar weren't on speaking terms, and the case was wrapped up in appeal. But in 2016, Premier received word that Solar was ready to sell. "Whatever the ransom's going to be, I'll pay for it," he said he remembered thinking.
According to Premier, the parties settled on a figure in exchange for 30 unreleased recordings and made a deal. "Some of them had two verses, some of them had a verse, some of them just had a hook and then faded," Premier said. "I was like, 'Yeah, there's enough to do something.'" He took the tracks and started to rework them into the songs that appear on "One of the Best Yet."
And the album was recorded with Guru's ashes in the studio. It really doesn't get any more legendary than that.
Premier said he spent 18 months locked down at HeadQCourterz, retrofitting new production for his old partner's rhymes. When he arrived at the studio each day, he'd perform a sage-burning ritual over an urn containing some of his friend's ashes. "So many things surrounded him at the end, it was a good way to clear all the evil energy," he said.
He added that Guru's spirit guided the creative process: "I know what a Gang Starr album that's done is supposed to sound like. I know what he would like."
Read the full article here.
Tony Hawk's Weekend Jam Canceled!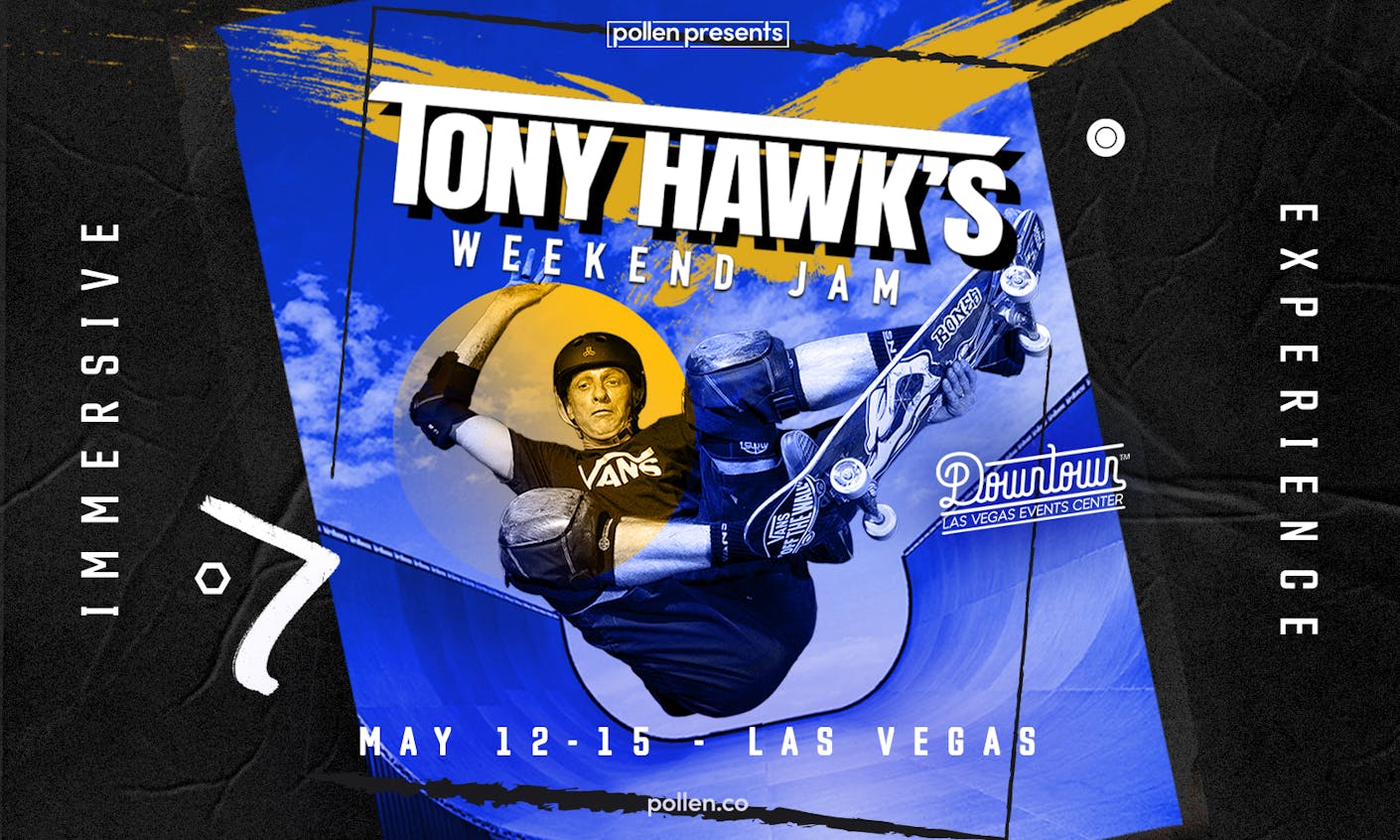 Tony Hawk just announced via Twitter and Instagram that the Weekend Jam in Vegas planned for May 12-14 is canceled.
The Birdman did not give a specific reason for the cancellation and just mentioned "unforeseen circumstances."
He extended his apologies to all those who planned the event and said that tickets will be refunded.
The Weekend Jam was supposed to be a skate, gaming, and music festival featuring skate competitions, a Vert Alert exhibition, and performances from bands that defined skate culture.
Riley Hawk's 'Nepotism' Video Now Playing on Thrasher Magazine's Channel
Watch Riley Hawk grind in the "Nepotism" video which is now playing on Thrasher Magazine's YouTube channel.
The son of the legendary Tony Hawk, Riley is more of a street skater while his father is known for his vert style. This goofy-footed pro skater doubles as the frontman of Warish, a horror punk band.
Talk about taking versatility to a new level.
"I taught him none of these tricks for the record", says his father, Tony Hawk on his Instagram post.
Music + Skate x 3 Days = Tony Hawk's Weekend Jam 2022
The Tony Hawk Weekend Jam 2022 – which will be held May 12-15 in Las Vegas – is set to be an epic experience. Headliners include Modest Mouse, Devo, Descendants, and of course the Birdman himself, plus plenty of events to watch and participate in. But that's not the half of it.
This event is described as "a three-day Las Vegas takeover, curated by Tony Hawk himself. Featuring skate competitions, the bands that defined skate culture, and the video games that made it all mainstream."
There's that, plus a Vert Alert exhibition, contests, shopping, food, a gaming lounge, movies, a street park setup, and a whole lot more at the Downtown Las Vegas Events Center. The package includes all that plus accommodation for the weekend and you can snag your tix right here.
No idea how the GOAT found time in his schedule to host a festival, do a documentary, run a charity, make NFTs, sell merch, appear in a music video, mangle his hands in an empty pool, and get continually confused for a celebrity lookalike while going about his daily business. It's a lot.
The skater lineup so far is as follows:
As for music, you can expect live performances from the following:
Modest Mouse
Descendents
DEVO
X
Cold Cave
The Vandals
Warish (fronted by Riley Hawk)
Rough Francis
The Downhill Jam