Highsnobiety's Profile Peels Back Action Bronson's Layers
Creatively, Action Bronson is on another level. We can't think of anyone else who seamlessly moves through the worlds of music, the culinary arts, film, television, and fine art like him. Highsnobiety peels back some of the Queens native's layers in a new profile written during the lead-up to his latest album. Only For Dolphins dropped last Friday, and is another certified masterpiece to add to Bronson's repertoire.
Throughout his career, Bronson has proven that he can't be limited to any one creative pursuit: a true multi-hyphenate, he made his name in the New York hip-hop scene as a gourmet chef-turned-rapper before taking his ever-evolving career to TV screens, bookshelves, art galleries, and cinemas. He's the creator and host of several TV series, including four seasons of the food and travel show Fuck, That's Delicious; a New York Times best-selling author; appeared in two Hollywood movies, including Martin Scorsese's The Irishman; and this year he's been hard at work in the gym, cutting his weight by over 90 pounds.
Only For Dolphins is the centerpiece of a multi-sensory experience that incorporates new music, visuals, paintings, ice cream, and a scent. "I'm fucking sick of people. People are just disgusting," says Bronson. "So I made this whole album for dolphins. This album is for the people that really understand me." The record started life at the beginning of the year, and draws from the broad palette of world music that he's absorbed and collected on his travels. "Every record is different because of the time and moment in your life. I love recording around the country, so I do a little here, I do a little there; wherever I'm at, I'll try and make some music and then piece it all together at the end. So going in with the knowledge that I was using some rare samples and looking for exotic sounds from around the world, I really tried to hone in on that exact sentiment."
Head over to Highsnobiety to read the article, and steam Only For Dolphins below.
Image Via Jamie James Medina / Highsnobiety
Making Skate Noise: Miami
Discover the vibrant skate culture in Miami, including the influential history and the impressive skateboarders driving the scene, and discover why Florida produces some of the gnarliest skaters in the world in @Spotify's "Making Skate Noise: Miami" for #SkateNoise.
The video features Danny Fuenzalida, Jace Detomasso, and Zion Effs.
Also, check out the Skate Noise Playlist at Spotify.
SkateGoat's Venice to Miami Journey
Leandre "Skategoat" Sanders traveled from California to Florida to experience the sights, sounds, and skating of @Spotify's #SkateNoise event in Miami.
Based around a Spotify playlist curated for skateboarding that represents the sounds of skating in Miami, the event drew a crowd of locals, Pros, and music fans under the bridge at Lot 11 for free food, skating with pros, and live musical performances by the Jacuzzi Boys.
Tony Hawk's Weekend Jam Canceled!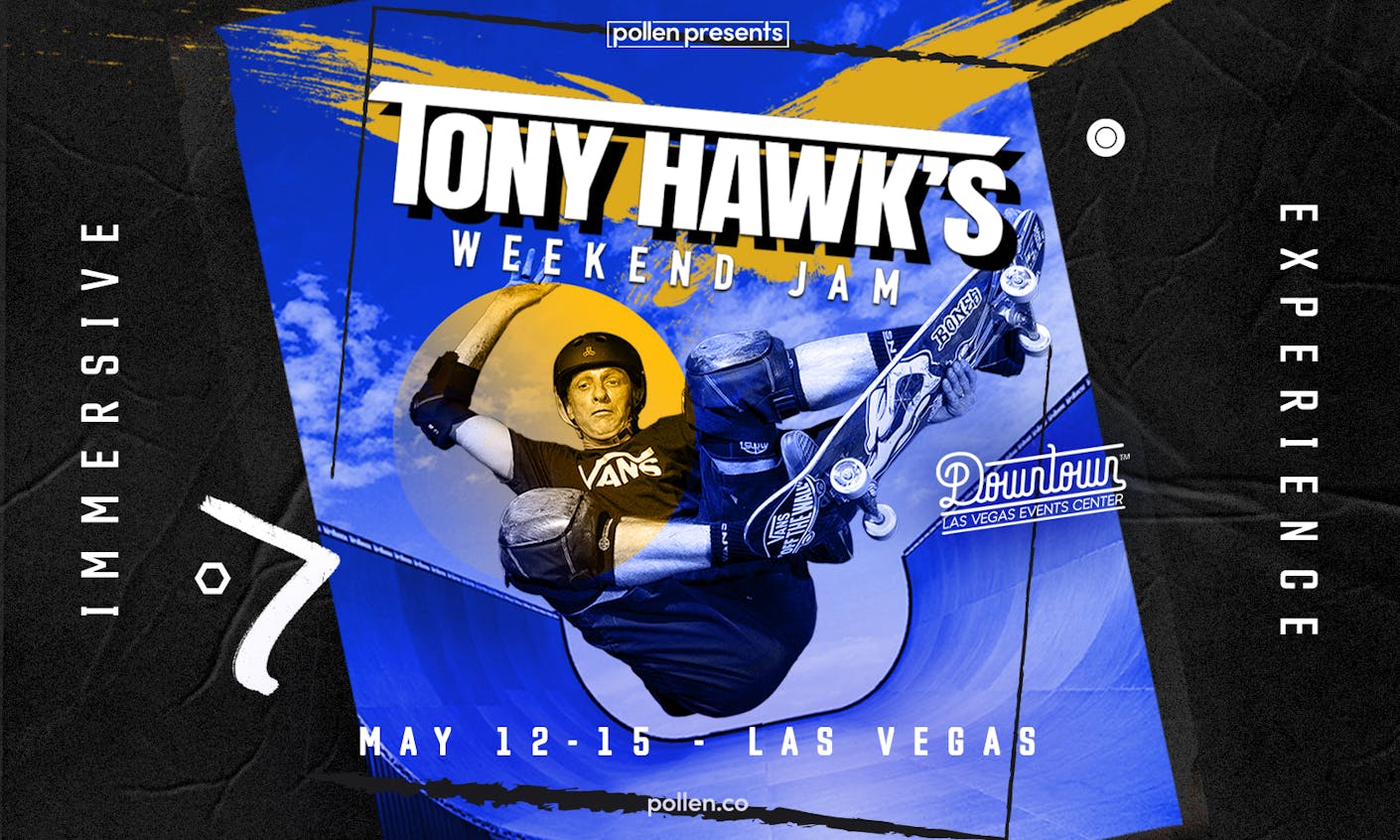 Tony Hawk just announced via Twitter and Instagram that the Weekend Jam in Vegas planned for May 12-14 is canceled.
The Birdman did not give a specific reason for the cancellation and just mentioned "unforeseen circumstances."
He extended his apologies to all those who planned the event and said that tickets will be refunded.
The Weekend Jam was supposed to be a skate, gaming, and music festival featuring skate competitions, a Vert Alert exhibition, and performances from bands that defined skate culture.