Highsnobiety's Profile Peels Back Action Bronson's Layers
Creatively, Action Bronson is on another level. We can't think of anyone else who seamlessly moves through the worlds of music, the culinary arts, film, television, and fine art like him. Highsnobiety peels back some of the Queens native's layers in a new profile written during the lead-up to his latest album. Only For Dolphins dropped last Friday, and is another certified masterpiece to add to Bronson's repertoire.
Throughout his career, Bronson has proven that he can't be limited to any one creative pursuit: a true multi-hyphenate, he made his name in the New York hip-hop scene as a gourmet chef-turned-rapper before taking his ever-evolving career to TV screens, bookshelves, art galleries, and cinemas. He's the creator and host of several TV series, including four seasons of the food and travel show Fuck, That's Delicious; a New York Times best-selling author; appeared in two Hollywood movies, including Martin Scorsese's The Irishman; and this year he's been hard at work in the gym, cutting his weight by over 90 pounds.
Only For Dolphins is the centerpiece of a multi-sensory experience that incorporates new music, visuals, paintings, ice cream, and a scent. "I'm fucking sick of people. People are just disgusting," says Bronson. "So I made this whole album for dolphins. This album is for the people that really understand me." The record started life at the beginning of the year, and draws from the broad palette of world music that he's absorbed and collected on his travels. "Every record is different because of the time and moment in your life. I love recording around the country, so I do a little here, I do a little there; wherever I'm at, I'll try and make some music and then piece it all together at the end. So going in with the knowledge that I was using some rare samples and looking for exotic sounds from around the world, I really tried to hone in on that exact sentiment."
Head over to Highsnobiety to read the article, and steam Only For Dolphins below.
Image Via Jamie James Medina / Highsnobiety
Tony Hawk's Weekend Jam Canceled!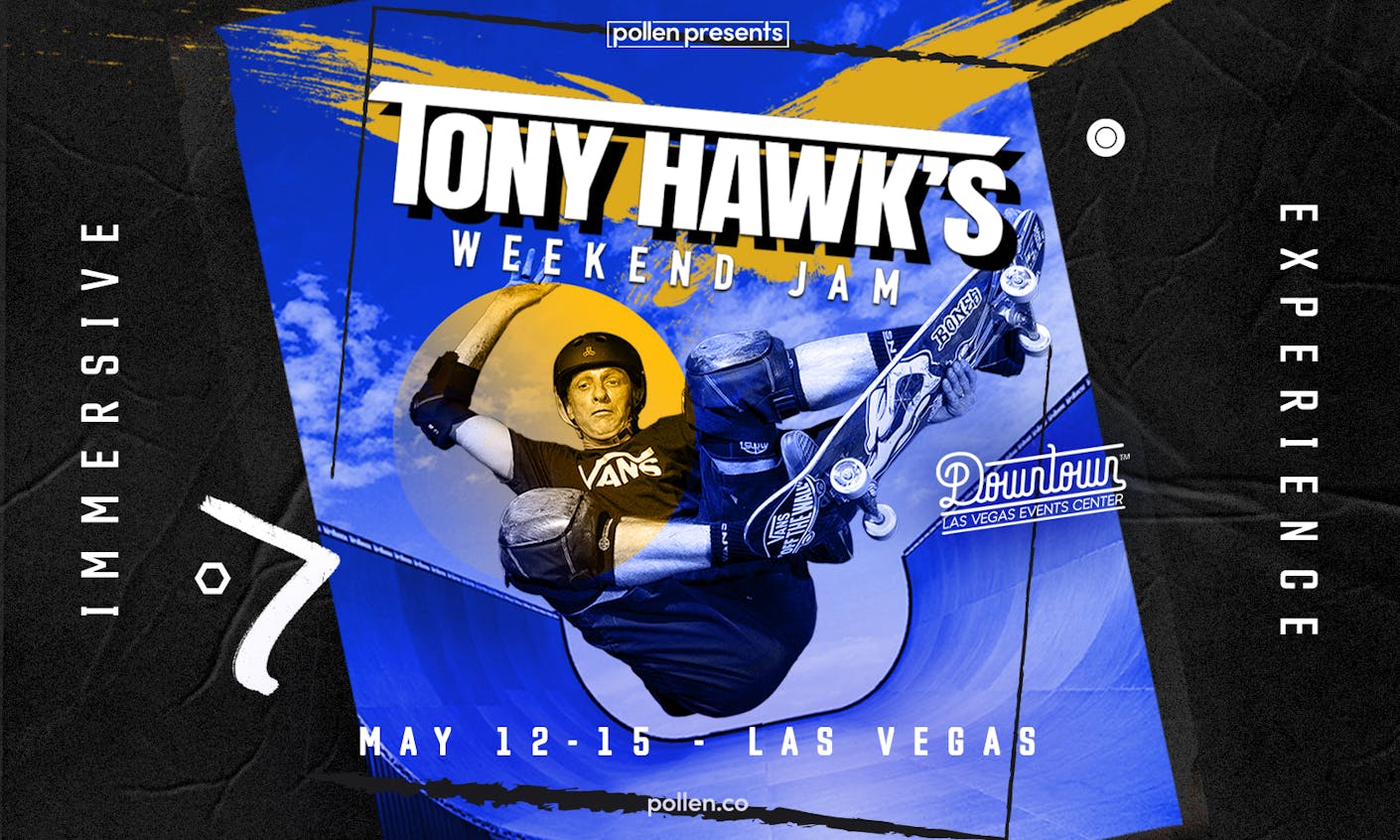 Tony Hawk just announced via Twitter and Instagram that the Weekend Jam in Vegas planned for May 12-14 is canceled.
The Birdman did not give a specific reason for the cancellation and just mentioned "unforeseen circumstances."
He extended his apologies to all those who planned the event and said that tickets will be refunded.
The Weekend Jam was supposed to be a skate, gaming, and music festival featuring skate competitions, a Vert Alert exhibition, and performances from bands that defined skate culture.
Riley Hawk's 'Nepotism' Video Now Playing on Thrasher Magazine's Channel
Watch Riley Hawk grind in the "Nepotism" video which is now playing on Thrasher Magazine's YouTube channel.
The son of the legendary Tony Hawk, Riley is more of a street skater while his father is known for his vert style. This goofy-footed pro skater doubles as the frontman of Warish, a horror punk band.
Talk about taking versatility to a new level.
"I taught him none of these tricks for the record", says his father, Tony Hawk on his Instagram post.
Music + Skate x 3 Days = Tony Hawk's Weekend Jam 2022
The Tony Hawk Weekend Jam 2022 – which will be held May 12-15 in Las Vegas – is set to be an epic experience. Headliners include Modest Mouse, Devo, Descendants, and of course the Birdman himself, plus plenty of events to watch and participate in. But that's not the half of it.
This event is described as "a three-day Las Vegas takeover, curated by Tony Hawk himself. Featuring skate competitions, the bands that defined skate culture, and the video games that made it all mainstream."
There's that, plus a Vert Alert exhibition, contests, shopping, food, a gaming lounge, movies, a street park setup, and a whole lot more at the Downtown Las Vegas Events Center. The package includes all that plus accommodation for the weekend and you can snag your tix right here.
No idea how the GOAT found time in his schedule to host a festival, do a documentary, run a charity, make NFTs, sell merch, appear in a music video, mangle his hands in an empty pool, and get continually confused for a celebrity lookalike while going about his daily business. It's a lot.
The skater lineup so far is as follows:
As for music, you can expect live performances from the following:
Modest Mouse
Descendents
DEVO
X
Cold Cave
The Vandals
Warish (fronted by Riley Hawk)
Rough Francis
The Downhill Jam