UPDATE: Take a Trip Down Memory Lane Via Marino's Episodes
Stephen Marino is an accomplished videographer both in and outside of skateboarding. You've likely seen his work in various web clips and commercials over the past 15 years whether you are aware of it or not. He's releasing his raw archival via a new Transworld series that made its debut today. "Vol.1" is chocked full of vintage New York footage that will make you nostalgic for the early aughts. Peep it for yourself above.
UPDATE 07.16.20: Vol. 5 covers 2008 and 2009, which was definitely a good era. Check out more of Marino's classic footage below.
UPDATE 06.26.20: It's been nearly a month, but Transworld just released Vol. 4 of Marino's Episodes. Take a trip down memory lane via classic New York footage below.
UPDATE 05.28.20: The latest installment of Marino's Episodes ties directly into the campaign to save the Brooklyn Banks. Sign the petition here if you haven't already.
UPDATE 04.23.20: Zered, Lurker Lou, Rodney Torres, and a young Yaje make Part 2 of "Vol. 3" a highly enjoyable watch. Check it out below.
UPDATE: 04.17.20: "Vol. 3" has some vintage German Nieves footage starting at the 7:39 mark that we don't remember seeing back in the day. Check the full edit below.
UPDATE 03.06.20: "Vol. 2" released today; and it's just as enjoyable as the first installment. Check it out for yourself below.
Voting Open for the Red Bull Terminal Takeover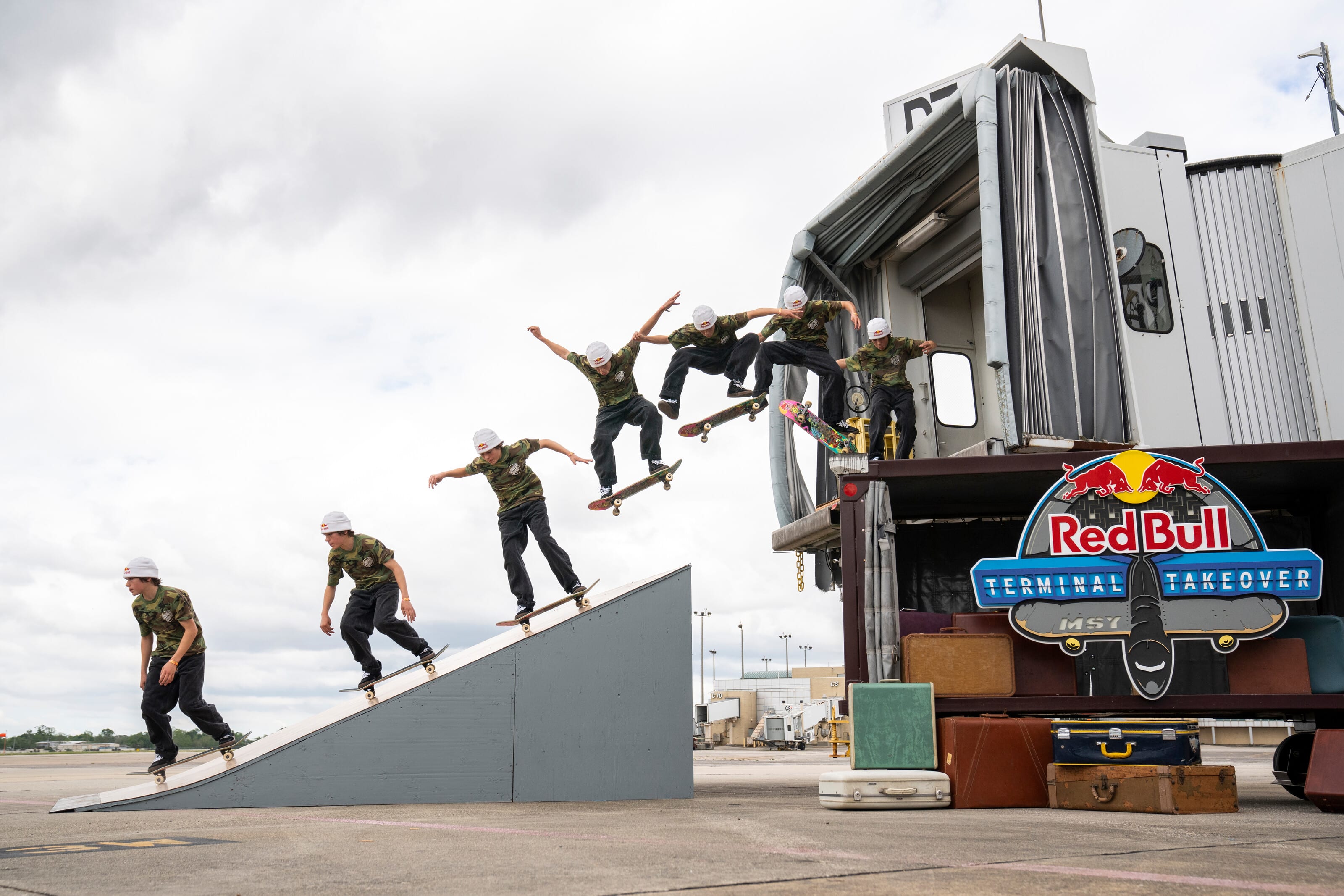 Last April 15-16, eight crews from seven states took over the old MSY Terminal for the ultimate skate jam and created video edits of their sessions.
Now you have the power to vote for the best edit for this year's Red Bull Terminal Takeover.
The winning crew will receive prize money for an organization of their choice.
Visit Red-Bull-Terminal-Takeover (redbull.com) to meet the teams, watch the videos, and vote for your favorite entry.
Thunder Trucks Welcomes Hermann Stene in their New Part
Watch Hermann Stene's insane tricks in this Thunder Trucks' welcome video now playing at the Thrasher Magazine Channels.
This Norwegian skater started skating at the age of eight and became a part of the Norwegian National Skateboarding Team in 2018.
Stene, now almost 30, has been showing his skills for close to 15 years now, and there is no better way to show off his skills with this beautifully filmed video.
Amazingly, Stene has never gone pro, whether that is bad luck or age bias, there is no denying the talent.
Oh and watch out at 1:33 for one of the sweetest frontside kickflips you'll see this year.
Globe Skateboarding Drops 'Various Places'
Watch Austyn Gillette, Sammy Montano, and Aaron Kim shred the prime skate spots of New York, Ohio, and Vigo, Spain in the latest Globe Skateboarding video.
With some moves from places like New York, Ohio, and even hitting the beaches of Vigo in Spain (jealous much?!), you'll want to be grabbing your board immediately.
"Various Places" is a 16 mm film by Joe G. and Matt Payne and is available now on their YouTube channel as well as embedded above.