Tyler, The Creator Drops a Video for "See You Again" From His 'Flower Boy' Album
We were debating if we should venture into the realm of music and the arts in this space. The general consensus around the Wire HQ is that some stuff that isn't directly skateboarding is so intertwined with it that it's hard to ignore. So why not? Our mission statement mentions providing a complete picture. And Tyler, The Creator is definitely a part of the culture. Na-Kel Smith and Illegal Civ are Odd Future alumnus. And Tyler ollies a picnic table in Supreme's "cherry" [2014]. He definitely skates. And he also happens to make good music and creative videos. His latest for "See You Again" from last year's Flower Boy is one his best yet. Have a look for yourself above.
Making Skate Noise: Miami
Discover the vibrant skate culture in Miami, including the influential history and the impressive skateboarders driving the scene, and discover why Florida produces some of the gnarliest skaters in the world in @Spotify's "Making Skate Noise: Miami" for #SkateNoise.
The video features Danny Fuenzalida, Jace Detomasso, and Zion Effs.
Also, check out the Skate Noise Playlist at Spotify.
SkateGoat's Venice to Miami Journey
Leandre "Skategoat" Sanders traveled from California to Florida to experience the sights, sounds, and skating of @Spotify's #SkateNoise event in Miami.
Based around a Spotify playlist curated for skateboarding that represents the sounds of skating in Miami, the event drew a crowd of locals, Pros, and music fans under the bridge at Lot 11 for free food, skating with pros, and live musical performances by the Jacuzzi Boys.
Tony Hawk's Weekend Jam Canceled!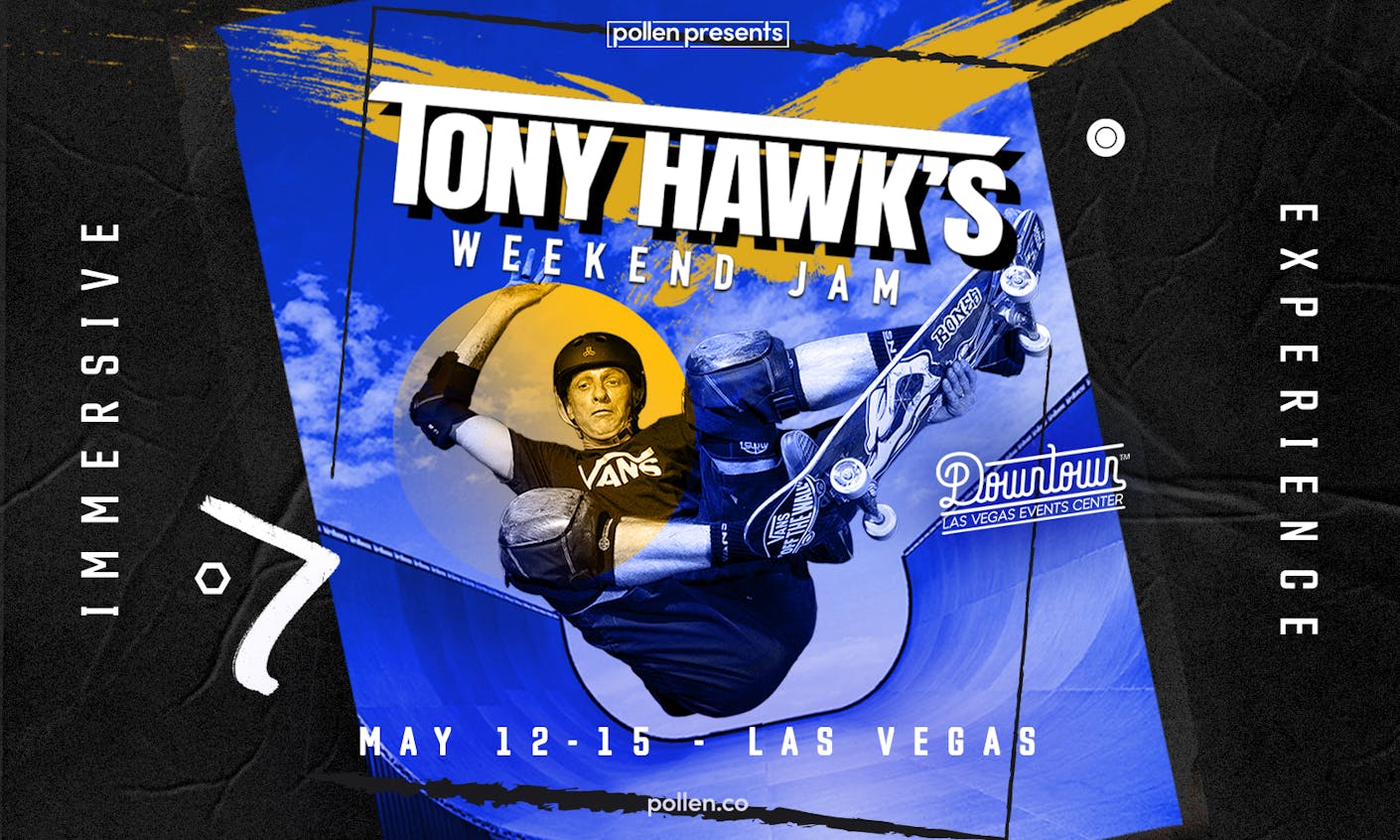 Tony Hawk just announced via Twitter and Instagram that the Weekend Jam in Vegas planned for May 12-14 is canceled.
The Birdman did not give a specific reason for the cancellation and just mentioned "unforeseen circumstances."
He extended his apologies to all those who planned the event and said that tickets will be refunded.
The Weekend Jam was supposed to be a skate, gaming, and music festival featuring skate competitions, a Vert Alert exhibition, and performances from bands that defined skate culture.