Zion Wright Wins 2018 Vans Park Series Huntington Beach Stop
The annual Vans Park Series Huntington Beach stop went down this weekend. Zion Wright utilized his powerful all-terrain skills to take home his first major contest win of 2018 followed by Pedro Barros and Jagger Eaton in 2nd and 3rd, respectively. Currently on Thrasher and Viceland's King of the Road and with a scheduled appearance on this season of HBO's Ballers, Zion is certainly a hot commodity right now. Have a look at his winning run above. You can view the full list of results below, and visit the Vans Park Series website for additional highlights from this weekend's event.
2018 VPS Men's Pro Tour, Huntington Beach
Zion Wright (USA)
Pedro Barros (BRA)
Jagger Eaton (USA)
Cory Juneau (USA)
Heimana Reynolds (USA)
Oskar Rozenberg Hallberg (SWE)
Luiz Francisco (BRA)
Jack Fardell (AUS)
2018 VPS Women's Pro Tour, Huntington Beach
Kisa Nakamura (JPN)
Jordyn Barratt (USA)
Brighton Zeuner (USA)
Bryce Wettstein (USA)
Sakura Yosozumi (JPN)
Lizzie Armanto (USA)
Poppy Starr Olsen (AUS)
Nora Vasconcellos (USA)
Voting Open for the Red Bull Terminal Takeover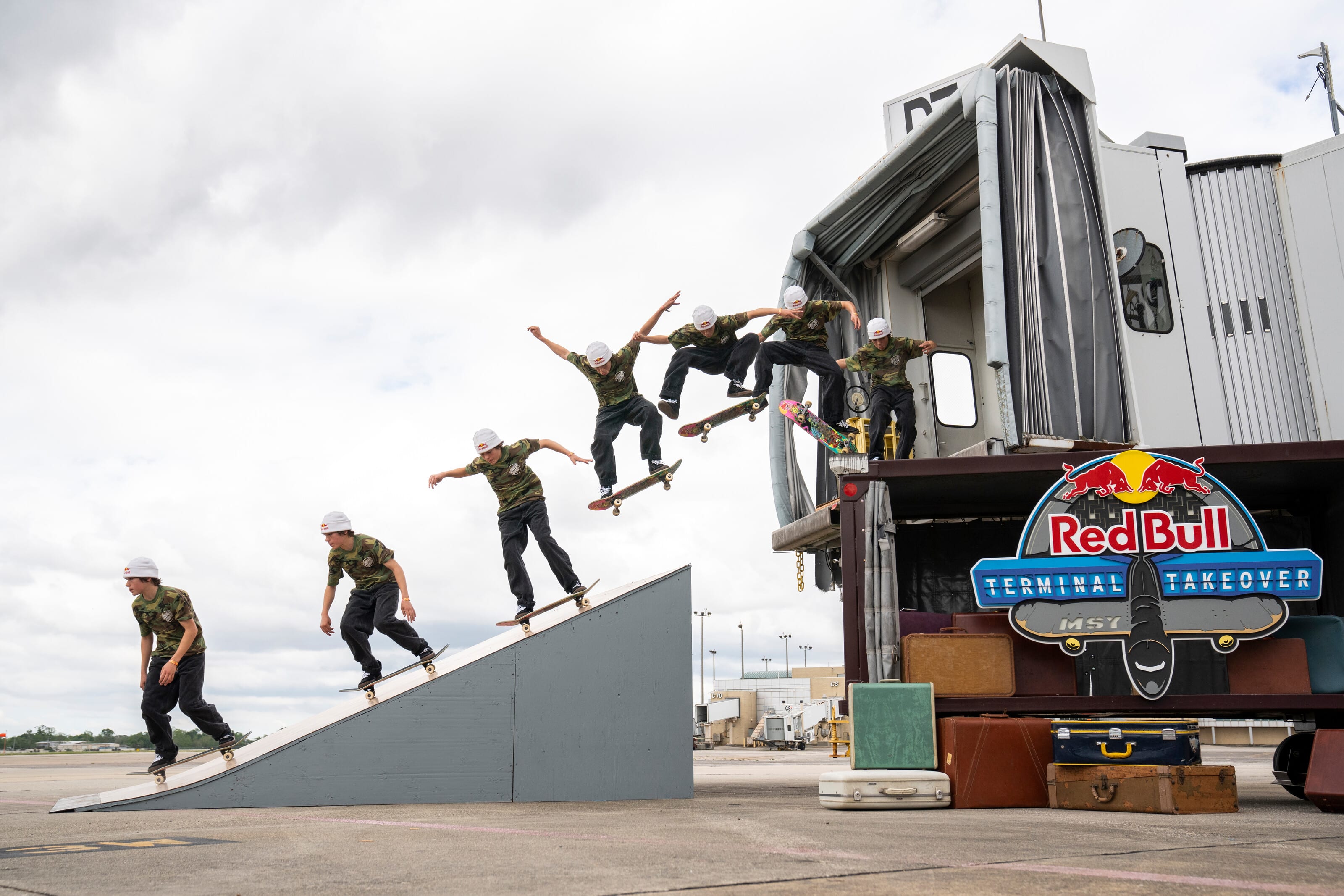 Last April 15-16, eight crews from seven states took over the old MSY Terminal for the ultimate skate jam and created video edits of their sessions.
Now you have the power to vote for the best edit for this year's Red Bull Terminal Takeover.
The winning crew will receive prize money for an organization of their choice.
Visit Red-Bull-Terminal-Takeover (redbull.com) to meet the teams, watch the videos, and vote for your favorite entry.
Red Bull Solus Digital Qualifiers Now Open
Get a chance to qualify for the Red Bull Solus Finals to be held on June 6-8 at the Sandlot Shecklers Training Facility where you get an hour to film your best line.
One male and one female will get an all-expenses-paid trip to the finals on June 6-8 to compete with the invited pros.
Here's how to join the qualifiers which will run from May 6 through 23.
Film your best run at the street park of your choice
Run must be one continuous, unedited line and 60 seconds or less
Please don't add music and keep any logos to a minimum
Must be filmed on or after May 6, 2022
Post your run to Instagram using the #RedBullSolus hashtag
Submit your run on the Red Bull website (you must do this or your entry will not be judged)
You must be 18 years of age or older to enter. Your trip must be coming from the continental US if you win.
Registration Open for Skatepark of Tampa's School's Out Jam
Get a chance to show off your skills at the annual School's Out Jam this coming 4th of June at the Skatepark of Tampa.
Who knows if you can be a skateboarding pro like Jamie Foy, Zion Wright, Tyson Peterson, Jereme Knibbs, Clive Dixon, Pedro Delfino, and Fabiana Delfino who all started out skating in this very same event.
The contest is open to all ages. To register in advance and learn more about the School's Out Jam, visit Skatepark of Tampa's event page.